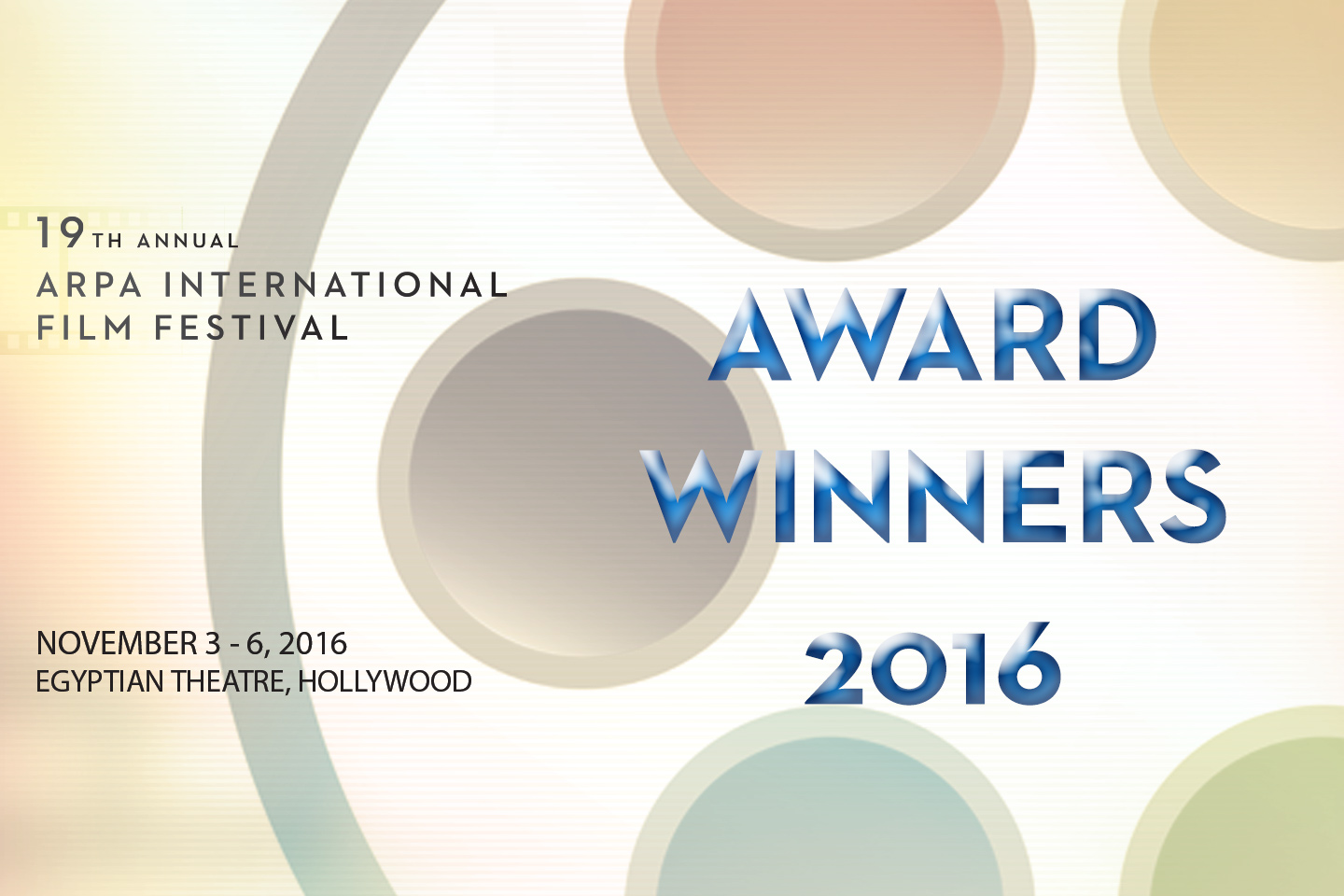 The 19th Arpa IFF four-day festival concluded with its prestigious awards ceremony on November 6 at the Egyptian Theatre in Hollywood. Cheers to Michael Ashjian, Arpa IFF festival director, for making sure things ran smoothly.
The night opened with a screening of Emmanuelle Osei-Kuffour's thought-provoking short film, Born With It. The master of ceremonies and actress-producer, Heather McComb was delightfully vibrant and engaging throughout the entire ceremony. Comedians, Mary Basmadjian and Arman Oganesyan, had the audience laughing with their creative quips and storytelling. International singer and actress, Maria Elena Infantino, raised the roof with a riveting rendition of Edith Piaf's song, "No, I have no regrets."
Throughout the night, ten presenters graced the stage and announced the six film award winners and four special award honorees: Danny Buday (writer-director), Dr. Eric Esrailian (co-manager and lead producer for Survival Pictures), Karen Kondazian (actress and award-winning novelist), Victor Loyola (director of development at University of Guadalajara), Jelena Mrdja (Serbian actress), Mariana Novak (actress and voice-over talent), John Stahl (screenwriter and chair of CSUN's Department of Cinema and Television Arts), Angus Sutherland (Vice President of Production and Development at Lotus Entertainment), Katherine Vallin (film generalist), and Basil Wallace (actor-director-writer).
Arpa IFF 2016 special award recipients
Lifetime Achievement Award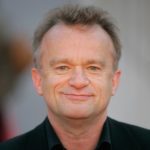 Dominique Pinon, world renowned French film and television actor
Angus Sutherland fondly introduced Pinon as someone whose "fabric of artistry has graced our hearts and souls throughout his work." Pinon took the stage and spoke about how different it is for him to act using English, versus the more challenging thing of using English while speaking before an audience. He thanked Arpa International Film Festival and Albert Kodagolian. Pinon expressed that he was "especially emotional about this award, because French people love Armenian people — and now I have a personal link to Armenian people through Albert."
Career Achievement Award
Serj Tankian, composer, activist and lead singer of System of the Down
Dr. Eric Esrailian gave three main reasons why he believed Serj was deserving of the Career Achievement Award — because of Serj's role as: (1) an artist (singer, composer, poet, painter), (2) a humanitarian and philanthropist, and (3) as a friend and a family man. Tankian lit up the stage with his lively energy and endearing spirit, while expressing, "I'm honored to be a part of this amazing festival." He gave a special thank you to Sylvia Minassian (Arpa IFF founder), George Tonikyan (best friend, manager, and business partner), and Angela "his wife and most important critic." Tankian concluded by sharing that he is against writing speeches and opted to read his poem entitled, "Reality The Beautiful," from his book of poems "Cool Gardens" published in 2002.
Breakthrough Artist Award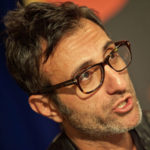 Albert Kodagolian, director and cinematographer
Kodagolian spoke with tremendous warmth, "This festival is an incredible stage for us to showcase our work and present our voice. In art it takes a village to raise a child. It takes our entire community, all of our teachers and parents and family to help us make films." He continued to thank his incredible teachers in his life "my father who at a very young age taught me to be curious, and to look and just open my imagination and see the world as an incredible playground." Kodagolian concluded by thanking his community, his brother Alex, and friends who worked on his film, Somewhere Beautiful.
Armin T. Wegner Humanitarian Award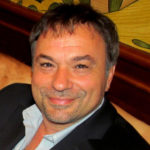 Bared Maronian, director-producer of Women of 1915
Maronian shared, "I'm very humbled by getting this (award). This is an amazing gesture by Arpa, thank you. I'll cherish this (award) … it is a dear one. I dedicate this to the beautiful people who worked with me on Women of 1915 and before that."
A special certificate in recognition, from the office of Los Angeles Mayor Eric Garcetti, was presented to all four award recipients.
19th Arpa IFF 2016 award winners
Best Feature Film
Train Driver's Diary (2016) | Serbia | Director: Milos Radovic
Best Documentary
The Other Side of Home (20146) | U.S.A. | Director: Naré Mkrtchyan
Best Animated Short Film
Anna (2015) | France | Director: Alexia Rubod, Antoine Poyard, Jordann Jacobé, Alexis Choquard, Sophie Bracmard, Yunhan Liu
Best Short Film
ZAAR (2016) | USA | Director: Ibrahim Nada
Best Director
David Safarian, Hot Country, Cold Winter
Best Screenplay
Train Driver's Diary (2016) | Serbia | Milos Radovic
Arpa IFF would like to give a special shout out of appreciation to the amazing DJ Dechard (aka Riccardo Di Benedetto) who added a fabulous touch to the VIP celebrations. Further, ArmAs Estate Wine received rave reviews throughout the entire weekend. Deservingly so, this Armenian wine is wonderful! There was quite a bit of chatter too about the Giantto watch sets that were presented on stage. So here is a peek at the luxurious gifts.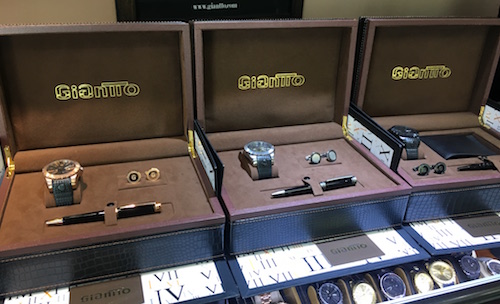 Our 19th annual festival was a resounding success and the 20th is sure to exceed it! Be sure to keep an eye out for 20th Arpa IFF 2017 updates.

Written by Sharon Swainson
Communications & Development Director
2016 Arpa International Film Festival