Closing Night Awards Ceremony at 2016 Arpa IFF
Sunday, November 6, 2016 ~ CLOSING NIGHT AWARDS CEREMONY PROGRAM
Red Carpet & Reception 6:00 PM, Doors Open 7:00 PM
LLOYD E. RIGLER Theatre,  7:30 PM
Closing Night Short Film Presentation: BORN WITH IT, 17 min, Japan, 2015, directed by Emmanuel Osei-Kuffour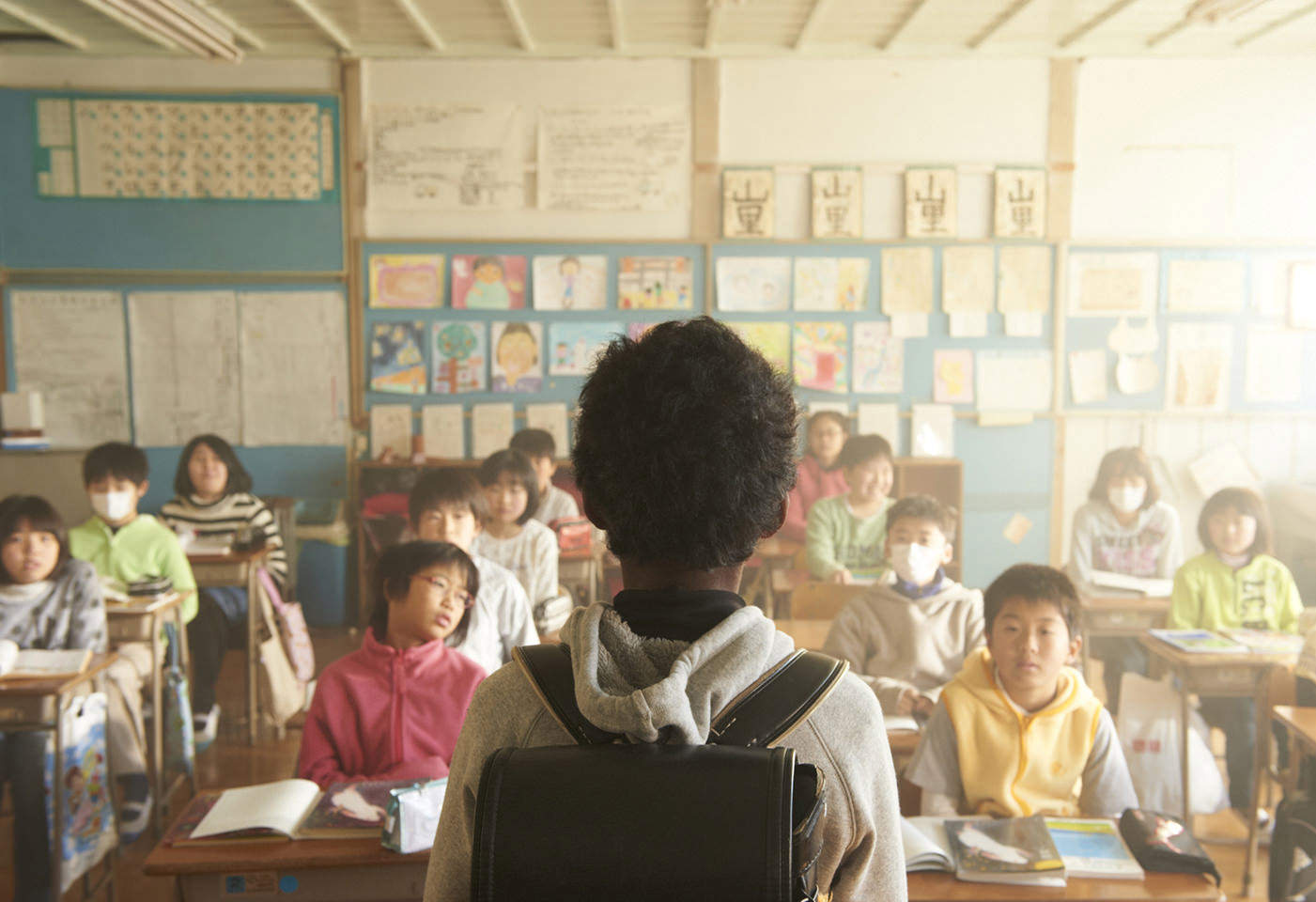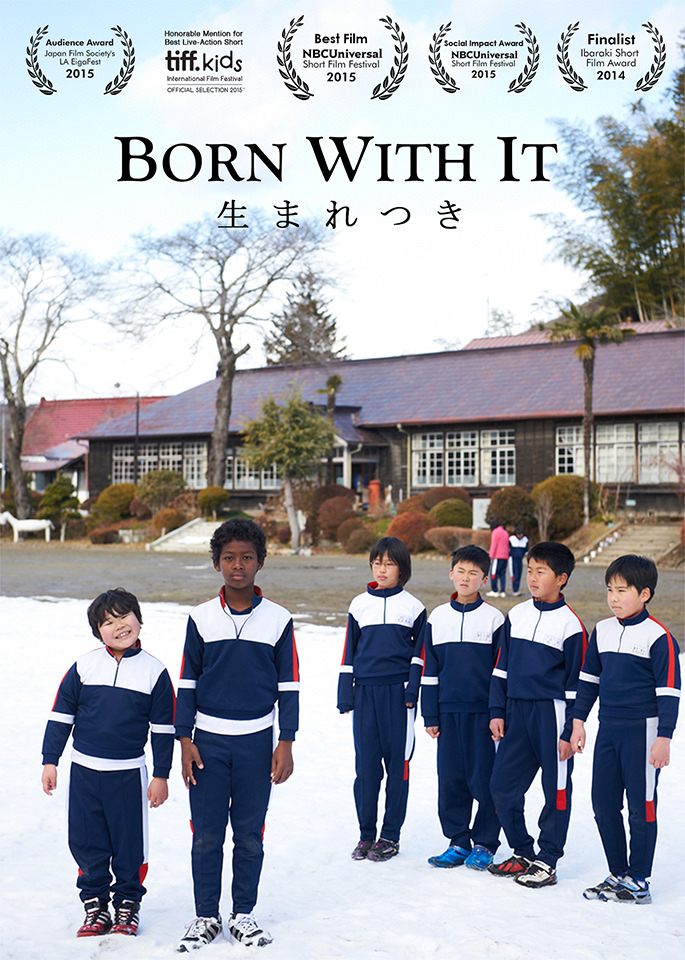 AWARDS CEREMONY including 2016 Honorees:
~ Lifetime Achievement Award – Dominique Pinon, world renowned French film and television actor
~ Career Achievement Award – Serj Tankian, composer, activist and lead singer of System of the Down
~ Breakthrough Artist Award – Albert Kodagolian, director and cinematographer
~ Festival's prestigious Armin T. Wegner Humanitarian Award will be presented to Emmy winning director Bared Maronian for his documentary WOMEN OF 1915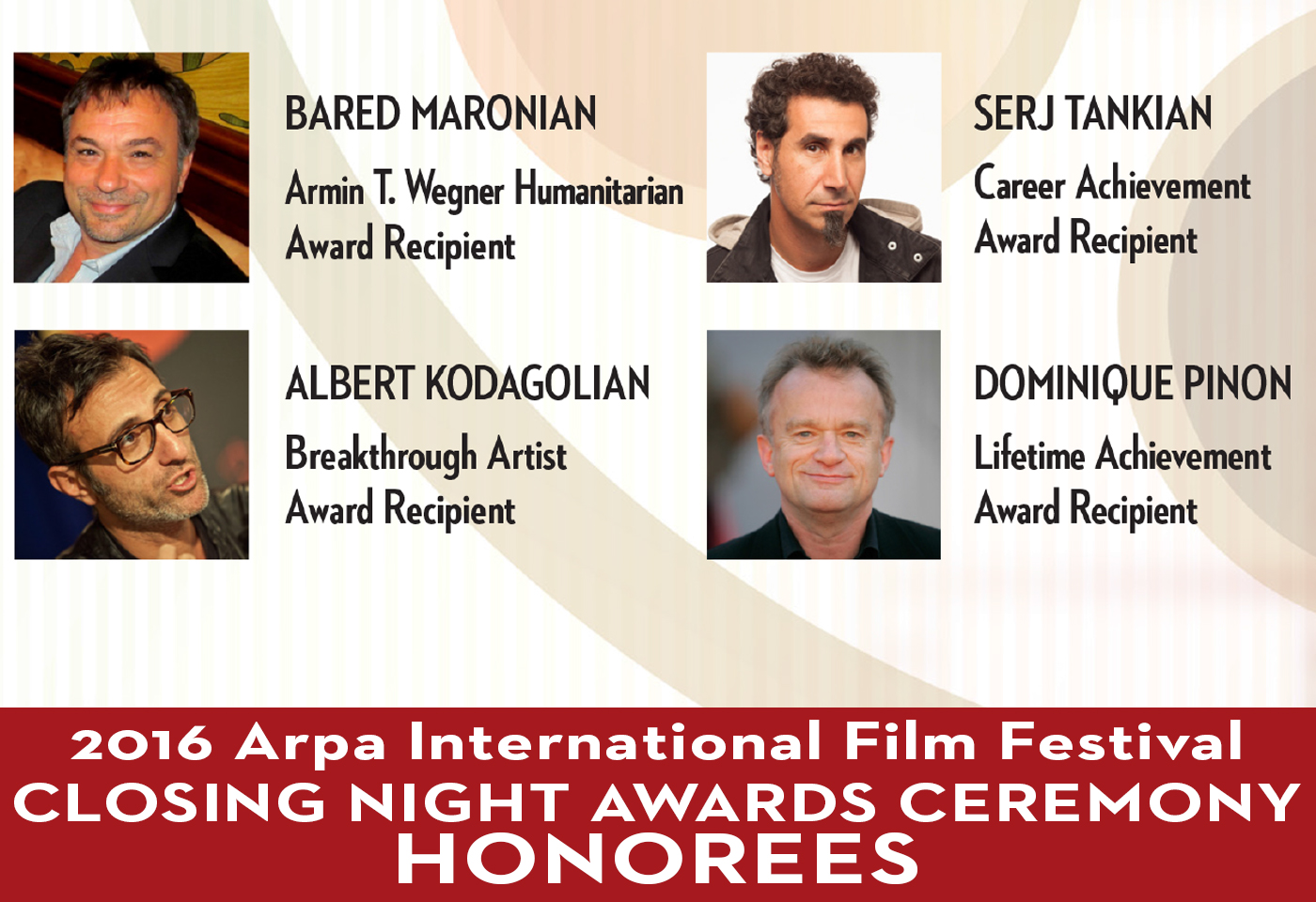 Red Carpet & Reception 6:00 PM, Doors Open 7:00 PM, Awards Ceremony Program Starts 7:30PM
Red Carpet with Reception & Entertainment before and after Closing Night Program
2016 Awards Ceremony Presenters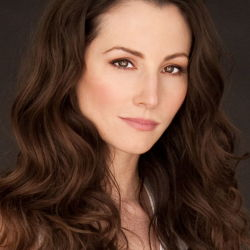 HEATHER McCOMB, Master of Ceremonies
Heather McComb is an American actress and producer who made her film debut as the lead in Francis Ford Coppola's New York Stories. Since then, she's continued to work with some of today's most acclaimed directors including David Gordon Green, Bryan Singer, Martha Coolidge and Wayne Wang. Heather's feature film credits include Apt Pupil, Silver Skies, Oceans of Pearls, as well as several movies that have screened in competition at the prestigious Sundance Film Festival including: All the Real Girls, God's Lonely Man, and Steel City. Heather's also had memorable roles on many notable television shows including: Prison Break, House M.D., CSI, Rizzoli and Isles, The Mentalist, Castle and Shameless to name a few – as well as being cast on the critically-acclaimed NBC show The Event, portraying FBI Agent Angela Collier. She is best known for her work on Showtime's breakout hit Ray Donovan, where she played Patty. In addition to her television work, Heather recently starred in the upcoming independent films Day of Reckoning, An Inherited Life, Girl Followed, and Battle Scars, which she also produced.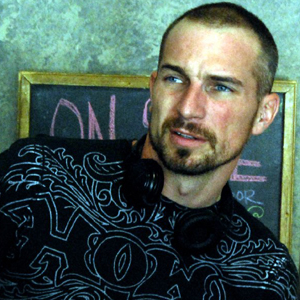 DANNY BUDAY
Danny Buday wrote and directed the feature film Battle Scars, starring Zane Holtz, Heather McComb, Ryan Eggold, Fairuza Balk and David James Elliott. Battle Scars world premiered and won the Founders' Choice Award at the G.I. Film Festival in Washington D.C. Danny also wrote and directed the feature film 5 Star Day, starring Cam Gigandet and Jena Malone. 5 Star Day won the Jury Award for Best Feature at the Stony Brook Film Festival in New York and was the Opening Night Gala Film at the Newport Beach Film Festival. In addition, 5 Star Day was the Closing Night Film of the Beverly Hills Film and New Media Festival, where Danny received the award for Best Directorial Debut of a Feature Film. Danny is a graduate of the American Film Institute (AFI) masters directing program. He wrote, directed, and composed the score for the award-winning AFI thesis film Dependency, which was recognized as an official selection of the Los Angeles International Short Film Festival, the Camerimage International Film Festival and voted Best Student Film at the Dallas Deep Ellum Film Festival. Danny also directed a second thesis film for AFI, a 1940's musical entitled The Name Of The Game. Danny has an MFA in Directing from AFI and a Bachelor's degree in Marketing from California State University at Long Beach. He resides in Los Angeles, CA.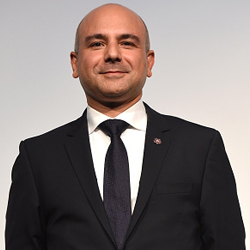 ERIC ESRAILIAN
Dr. Eric Esrailian is the co-manager and lead producer for Survival Pictures. Survival Pictures. With a mission of creating specific and unique content with social impact, Esrailian and the team at Survival Pictures developed and produced "The Promise" with Mike Medavoy and Phoenix Pictures. In addition to being the Co-Chief of the UCLA Vatche and Tamar Manoukian Division of Digestive Diseases, Esrailian is closely involved in growth strategy and strategic planning efforts for UCLA Health. He is also actively working in behalf of the entire university and the Chancellor's office to facilitate community engagement with a number of other deans, schools, and departments within the campus and its Los Angeles community partners. In 2012, the School of Medicine awarded him the Lincy Foundation Chair in Clinical Gastroenterology.
Esrailian serves on several charitable boards including the Fulfillment Fund, the Fulfillment Fund Las Vegas, the Hammer Museum, the XPRIZE Foundation, and The Center for Early Education. Inspired by his mentors at Survival Pictures, and by his training in medicine and public health, he has worked to create a bridge between the arts and social impact – particularly for populations and risk and in the area of human rights. In addition to his work with the public programs at the Hammer Museum, he is on the Executive Board of the UCLA School of Theater, Film, and Television, and he is involved with the development of the Skoll Center for Social Impact Entertainment — with the goal of working to develop new programs to impact student and faculty experiences and their future careers in entertainment and the arts. Over the years, he has also become closely engaged with efforts to provide healthcare and social services to members of the entertainment industry. In 2016, he was asked to join the inaugural Motion Picture & Television Fund (MPTF) Foundation Board of Governors by Chairman Jeffrey Katzenberg.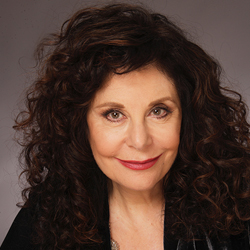 KAREN KONDAZIAN
Karen Kondazian's career as an actor started at the age of eight when she was chosen to be one of the infamous children on Art Linkletter's Kids Say the Darndest Things. The opportunity to miss school during tapings was all it took for Karen to abandon her life's goal of becoming a spy and focus on acting. She was born in Boston, attended The University of Vienna and The London Academy of Music and Dramatic Arts, after which she began her acting career in New York. Her first professional work was in Michael Cacoyannis' The Trojan Women. She later won the LA Drama Critics Circle Award for Tennessee Williams' The Rose Tattoo. Williams, after seeing her work in Tattoo, was so impressed that he gave her carte blanche to produce any of his plays in his lifetime. Her other award-winning performances of Williams include Sweet Bird of Youth (with Ed Harris) and Vieux Carre. At the Fountain Theatre, Kondazian has starred in Williams' Orpheus Descending, Night of the Iguana, and Milk Train Doesn't Stop Here Anymore… plus Maria Callas in Terrence McNally's Master Class. On television, she appeared as a series regular lead in CBS's Shannon, and guest starred in over 50 television shows and films including: James Dean (with James Franco) and Yes Giorgio (with Luciano Pavarotti). She is a lifetime member of the Actors Studio. Kondazian is also a multi-award winning novelist. Her debut novel, The Whip, based on a true story, won a USA News Book Award, among others.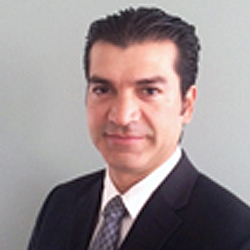 VICTOR LOYOLA
Victor Loyola Director of Development, is working with the University of Guadalajara Foundation USA, they organized the film festival FICG in LA that is a window into the world of contemporary Mexican and Ibero-American cinema and it is an extension of the Guadalajara Film Festival one of the biggest film festival in Latin America. The goal of the festival is to increase access and visibility of Mexican and Ibero-American cinema; facilitate the exchange of ideas through storytelling and socially relevant themes; create a bridge between film industries in Mexico, the U.S. and Canada; spark new collaborations among international filmmakers and strengthen the presence of Mexican and Ibero-American cinema in the U.S., as well as in other parts of the world.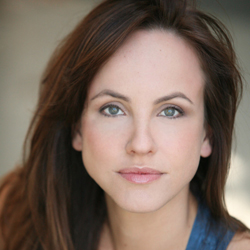 JELENA MRDJA
Jelena Mrdja, an accomplished Serbian film and theater actress had moved to the US following the great success of the movie "Here and There" awarded at a prestigious Tribeca Film Festival in New York City after which she continued building a successful acting career with projects such as a critically-acclaimed Comedy Central show "Review" directed by the Emmy winner Jeffrey Blitz as well with one of the leading roles in the SF epic series of films Space Command created by the veteran Marc Zicree starring legendary Doug Jones, Robert Picardo, Mira Furlan and Bill Mummy.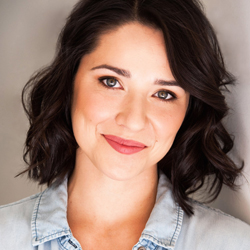 MARIANA NOVAK
Mariana Novak is an actress/voice talent based in Los Angeles. Her recent credits include NBC Pilot "Me and Mean Margaret" (2016), "The Penal Colony" (2016), and "Flesh and Blood" (2016). In her spare time she trains in muay thai, does yoga, and works as a casting director for friends and great projects.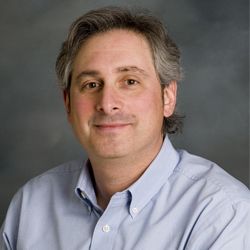 JON STAHL
Jon Stahl is a screenwriter, a screenwriting professor, and the chair of the Department of Cinema and Television Arts at California State University, Northridge. He was staff director for WBNG-TV, a CBS affiliate in New York State, where he wrote, directed, and co-produced an hour-long special about baseball that won awards from the National Association of Broadcasters and the New York State Broadcasters' Association. Jon's feature-length scripts have been optioned by producers such as David Foster (The River Wild, McCabe and Mrs. Miller), Cari-Esta Albert (The Truth About Cats And Dogs), and Meg Ryan's Prufrock Pictures. Altschuler Krinsky Works (Silicon Valley, Lopez) has optioned a half-hour comedy series that Jon created, and his award-winning web series, Live the Dream, is in development with DFM Media. Jon's recent feature screenplay Park Avenue Baseball placed first in the Broadcast Education Association Festival of Media Arts faculty scriptwriting competition, and was named "Best of Festival." He has been honored with the CSUN Distinguished Faculty Award and the CSUN Ambassadors' Polished Apple Award.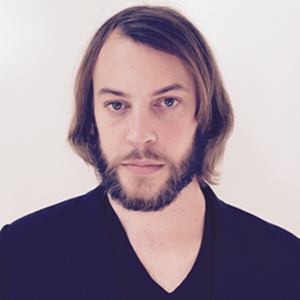 ANGUS SUTHERLAND
Angus Sutherland is a Vice President of Production and Development at Lotus Entertainment. Sutherland has over ten years of experience in the entertainment industry. He started his career at Spitfire Pictures, working on the production of such films as the Academy Award winning documentary "Undefeated," Grammy Award winner "Back and Forth," and Emmy Award winner "George Harrison: Loving in the Material World." Angus moved on to work in international and domestic distribution and sales at Exclusive Media, where he helped bring such titles as "The Women in Black," "End of Watch," and "Rush to Screen."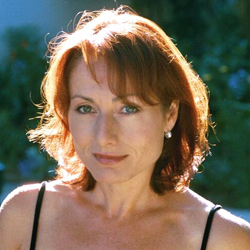 KATHERINE VALLIN
One could describe Katherine Vallin as a film generalist. She specializes in the cultural interaction between the French and the American artistic milieu overlapping the spheres of art and business. She has played a number of roles in filmmaking as a production designer as well as a moderator and interpreter for film actors and directors, both on stage and in the business of film negotiations with some of Hollywood's elite. If the idea of attending a film festival Awards Ceremony awakens in us the notion of old world elegance and excitement, Katherine's persona adds just the right personal touch.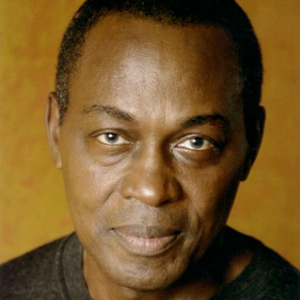 BASIL WALLACE
Basil Wallace – A native of Jamaica, West Indies, Basil grew up in New York. He attended Hempstead High School. He decided that he wanted a life in theater. His lifetime break came about when he auditioned for a Broadway play, "Front Page" starring Henry Ford, Estelle Parsons and Robert Ryan, and got the part. Wallace applied to Yale and NYU, and he was accepted by both Universities but he chose NYU because of its location and Lloyd Richards, famed " A Raisin in the Sun" director, who was teaching there at the time. The same summer, he was selected by Ellen Stewart of La Mama ETC. (Experimental Theater Co.) to become a member of her theater. He is now a lifetime member. For the next 20 years, Basil worked as an actor, director and writer in the theater. He also taught theater aesthetics for Lincoln Center for ten years, was the Director of Drama for School District 13 in the Bronx, NY, and Director of Mini-Mobile Theater for two years. Mr. Wallace is a founding member and Artistic Director of the Caribbean American Repertory Theater. He also was director of the Yard Bird Players for three years.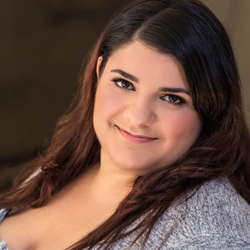 MARY BASMADJIAN, AWARDS CEREMONY COMEDIAN
Mary Basmadjian is a stand-up comic and actor. She is best known for her outspoken and hilarious  jokes and Instagram videos. She was most recently on the Armenian sitcom Moto Loto on US Armenia television. She can be seen at comedy clubs throughout Los Angeles. Mary will also be performing for AGBU in Oakland on November 19th. Starting January 8th, she will have a new monthly stand-up show titled Mary Basmadjian Presents: Armenian AllStars at Flapper's Comedy Club in Burbank.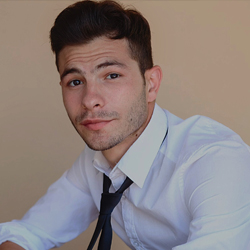 ARMAN OGANESYAN, AWARDS CEREMONY COMEDIAN
Arman Oganesyan is an Armenian American actor comedian represented by Daniel Hoff agency. Arman was born in Armenia but moved to the United States at a very young age, he started pursuing acting professionally at the age of 15 after many years of studying the craft, He soon became a local celebrity because of six second vine videos, later taking the recognition and using it to appear in multiple national commercials, music videos, TV shows and Stand up comedy shows.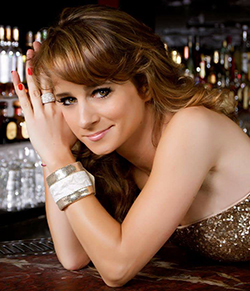 MARIA ELENA INFANTINO, AWARDS CEREMONY PERFORMING ARTIST
Maria Elena Infantino is an international singer and actress , who studied acting at the Academy of Live and recorded Arts in London. However her debut was in front of 5.250 people at the Royal Albert hall , with Dame Shirley Bassey for the Beatles 50th anniversary! She then created her one woman show on Edith Piaf that's world acclaimed. Her most recent credits are: A concert in May 2016 with Maestro Andrea Morricone ( Ennio Morricone's son) at Palazzo Della Cancelleria , which is the Vatican's tribunal, in Rome! August 24th, Maria Elena sang for the special award ceremony in Stockholm at the grand hotel , for SVIV , Swedish Worldwide organization. The award recipient of the year was Steffan de Mistura , who's Italian / Swedish and runs Villa San Michele in Capri, and is also a diplomat in charge of peace dealings with Syria. Princess Christina of Sweden was there to present the award. She's currently involved in helping through a music project, dear friend CNN hero, chef Bruno Serato, who feeds 1.500 motel kids a DAY, with pasta. She received The Vocal Achievement award , from the international arts association, at the saban theatre on October 16th 2016.
NANOR MARDIROSSIAN, AWARDS CEREMONY TROPHY GIRL
Nanor Mardirossian was born and raised in Los Angeles, California. She recently graduated from Casa Loma College as a diagnostic medical sonographer and is currently working as an ultrasound technician. Prior to her academic and professional success, she dedicated 18 years of her life to the Hamazkayin Nairi Dance ensemble. Not only does dancing keeps Nanor connected to her Armenian roots and heritage, but it shows her commitment to the Armenian community. Nanor has also been a member of the Armenian Youth Federation (AYF) and Homentmen Massis scouts. Nanor's love for the arts blossoms with the Armenian community and she plans to continue her active participation in the upcoming years.
RECEPTION AND ENTERTAINMENT WITH AMAZING DJ DECHARD UNDER THE STARS IN THE COURTYARD OF EGYPTIAN THEATRE
Riccardo Di Benedetto, also known under the moniker of DJ Dechard, is a producer, recording artist, DJ, and sound designer. Born and raised in Italy with Belgian origins, he has culminated a vast creative portfolio with intriguing influence both from his native European roots and his new American experiences in Los Angeles. Dechard typically works with 'modular sound,' which is the processing of sound through his main instrument in the studio: the Virus TI Polar. The tool allows him to create music that has a vintage, yet modern vibe. Stomping grooves, tropical vibes, cinematic atmospheres, and an array of collaborations with other artists all act as catalysts for Dechard's fully original style and sound. Since the age of sixteen, Dechard has been performing in clubs and across many different stages. He studied sound engineering at Essex University and has built his own recording studio, worked on a variety of projects, and he landed a deal to officially remix a single for Alex Vargas. (EMI, UK) He's also released remixed for artists and bands such as EDX, Bob Sinclar and Phaze Project. His first EP was released in 2013, 'Amazing,' an album inspired by Dechard's desire to take his art a step further by departing the European music scene for America. Shortly after arriving in the United States, he performed on stages such as Avalon, 424 Beverly Hills Club, OC Fair, Lot 613, many private pool parties and also worked on a soundtrack for a Fox television series, 'Dos Lunas. Dechard released two more EP's in 2014, 'Three Gems' and 'Balloons' (Irma Records, Italy) in addition to another two singles "Fuckin In Love" and "Fade Away" with Sabrina Petrini (Universal Music Group/B.A.M. Records), obtaining many nominations at Hollywood Music In Media Awards (best pop act), Akademia Music Awards (best pop/dance song) and another one at The Grammy Awards for best pop duo.awards for best pop. Dechard's debut album, to be expected in 2017, is currently in the works.