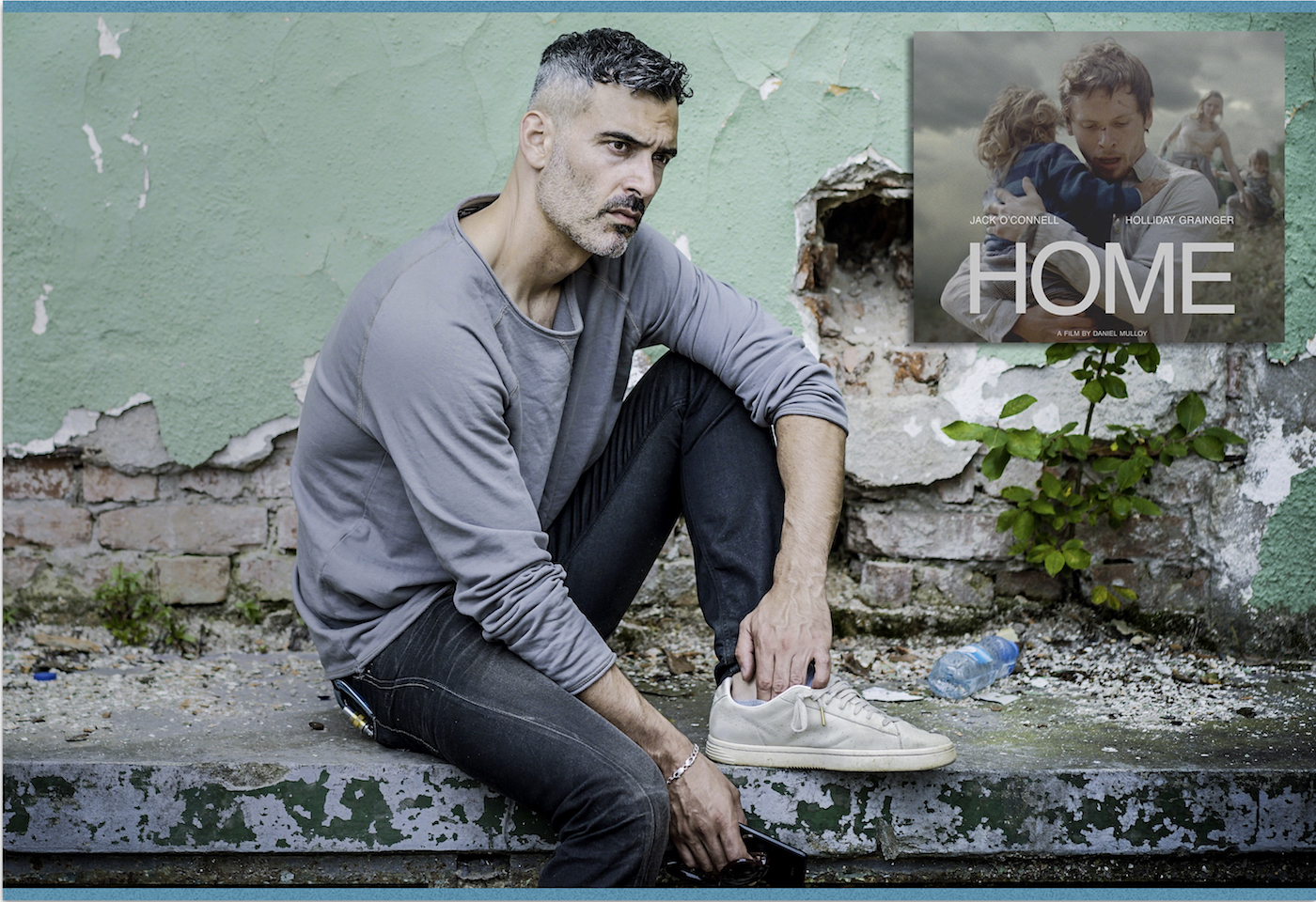 2016 Arpa IFF interviews with the filmmakers
Be sure to attend the 19th Annual Arpa International Film Festival short film program screenings today at the Egyptian Theatre and watch Daniel Mulloy's intense film, Home, at 2:00pm. As a part of a series of interviews with 2016 Arpa IFF category nominees, Mulloy answered the following questions.
Why did you choose to make your film?
In early 2015 I met a couple, they were relaxed and in love. Circling them was a bright and energetic toddler who was pulling a wheely bag as he ran. They were smart but their clothes hung on thin frames, a little ill-fitting. We began chatting and I learned that their clothes had been donated to them by nuns and their son had just been operated on after falling ill sleeping on the floor of a Hungarian jail cell. We were in Kosovo and they were being returned to a nightmare that they had risked their lives to escape. I left them feeling sickened and disturbed. I then returned to the UK, billboards were up on streets that were overtly racist and our politicians were dehumanizing those fleeing war zones, referring to them as "swarms" and living in "jungles." The film grew out of the fact that I wanted to respond.
Name a moment during shooting that made you proud.
It was consistently that we had a lot to get through in four and one-half days, and that we worked together as a team.
Was there an "Aha moment" while making your film?
Getting the cast on board was a huge moment.
Was there a bizarre moment that happened while making your film?
The war scene was key for us and support we got from the Kosovo Security Forces was really important. Their backing came with with nearly one hundred personnel. Set up by producer Shpat Deda and Renea Behluli, the Security Force was incredible to work with, very generous and dedicated. We had a big scene to shoot with them and on the day our First AD Dan Gibling orchestrated timings with Blert Basholli and Valter Lucaj – they were perfect. Watching something I'd seen in my minds eye play out on a location built by two incredible first time production designers, Mrine Godanca and Elmedina Morina, felt perhaps bizarre, but all together it was incredible.
What is your favorite scene?
No idea…
What is your favorite line?
It would have to be one of the lines between the parents and Tahliya.
What does it mean to have your film selected as a category nominee by the Arpa International Film Festival?
It is a huge honor. When you make something with a group of people who are passionate and dedicated it means so much that what results finds an audience. I think the film is probably as relevant in the US right now as it is in Europe or the UK. We are thrilled that Arpa International Film Festival audiences will be seeing Home.
Home (2016) | 20 min. | Dramatic Short | Kosovo, UK
Be sure to check out the trailer and get tickets!

Written by Sharon Swainson
Communications & Development Director
2016 Arpa International Film Festival