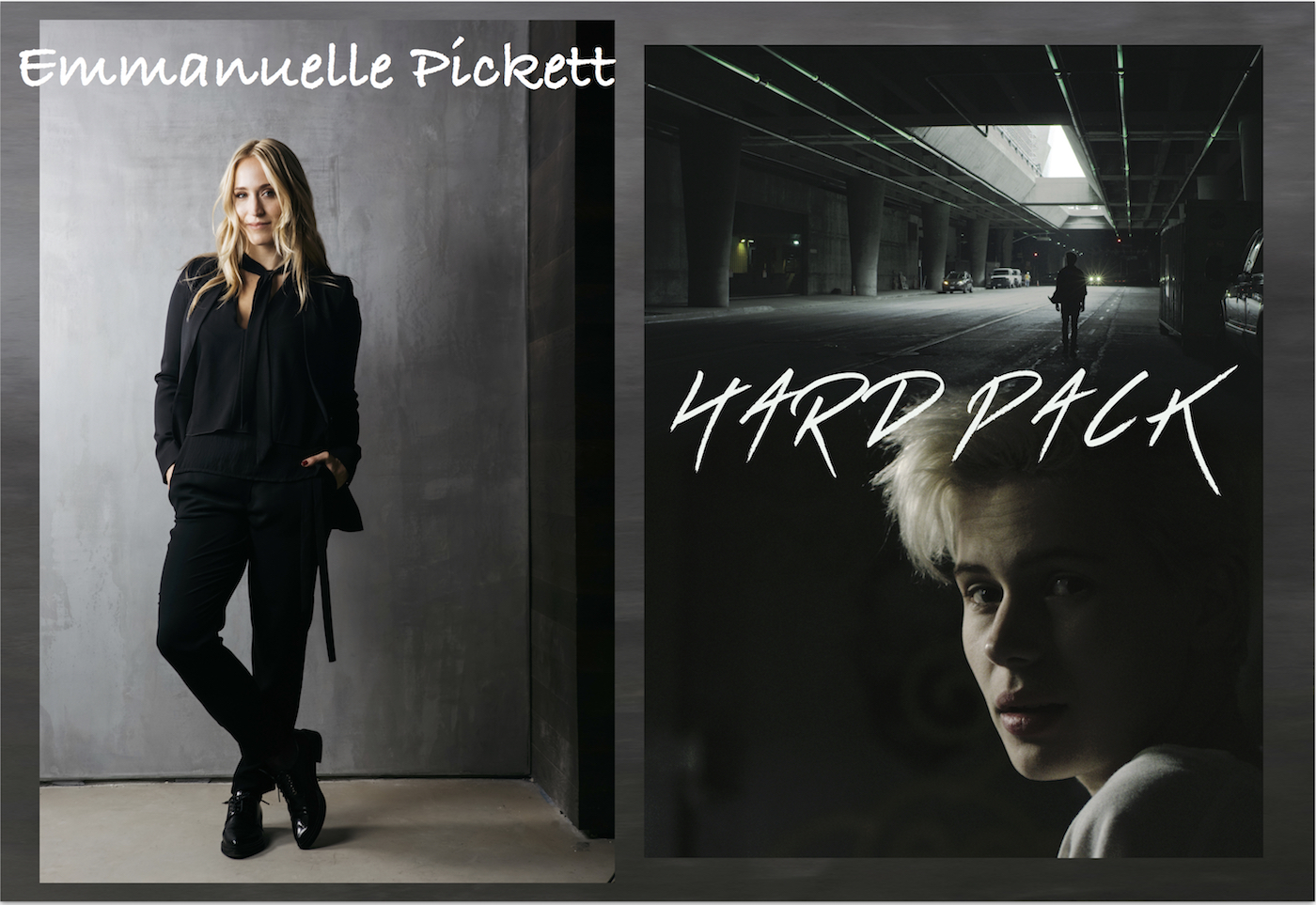 2016 AIFF interviews with the filmmakers
The 19 Annual Arpa International Film Festival will screen Hard Pack on November 4 at 9:00pm at the Egyptian Theatre.
The film, which is nominated for a 2016 AIFF Best Short Film, centers on Quinn (played by Madison Paige) who was born a female and is resolute on becoming a man. After taking an enormous dose of testosterone, the world changes.
About Emmanuelle "Emmy" Pickett
Emmy Pickett is an LA-based filmmaker. She received her BA in drama and film production from Yale University. In 2011, Emmy was chosen from 80,000 submissions to be featured in Oscar-winning director Kevin Macdonald and Ridley Scott's groundbreaking feature-length documentary Life in a Day. Since then, her films and music videos have been featured on Nowness, Rollingstone, MTV, Vice, Pitchfork and Stereogum. Emmy spent the last three years learning and working on set with one of the most successful female showrunners, Melissa Rosenberg (Marvel's Jessica Jones, Twilight Saga).
As a part of a series of interviews with nominees, Pickett readily answered the following questions.
Why did you choose to make your film?
I wanted nothing more than to make a movie. At the time, I was the Showrunner's Assistant on Jessica Jones and wanted to keep flexing my directing muscles. To find a story, I immersed myself in articles, books and podcasts. I finally listened to a podcast with Griffin Hansbury, who started life identifying as a woman, but began to take massive testosterone injections to transition to male. He spoke about the conflict of growing up an avant-garde feminist lesbian but becoming increasingly misogynist with the surges of testosterone from his hormone therapy. The experience changed his views on nature vs. nurture and really challenged my perception of male sexuality. This story inspired me intellectually, emotionally and visually, as I tried to figure out an effective and evocative way to visualize this person's extremely nuanced internal conflict.
Name a moment during shooting that made you proud.
I came across Madison Paige on social media and immediately was inspired by her creativity and activism. I remember seeing a photo that she posted of herself in her androgynous glory, with the caption, "painting with all the colors of the palette." When I approached her for this film, she had not acted in a film but had been searching for something that she could sink into. Madison's experience with similar situations brought the authenticity. That first day of filming was one of the most challenging days. We lost our main location after we had already unloaded the camera and lighting equipment. But, we just smiled and moved on and made it work. I was amazed at Madison's ability to go with flow and also jump immediately into one of the most intense scenes where Quinn pulls down his pants in a dark tunnel and injects himself in the thigh with the entire vial of testosterone. When we shot that, our 1st AC was shaking because he thought that the needles were really going into the skin. Madison's commitment on day 1 really made us all proud to be there and pushed us to do our best work.
Was there an "Aha moment" while making your film?
Editing is always filled with Aha moments because you are immersed in the footage and spending so much time with your scenes. It is where we got wild and weird and played a lot with frame rates, and sound design to truly get inside our main character's head.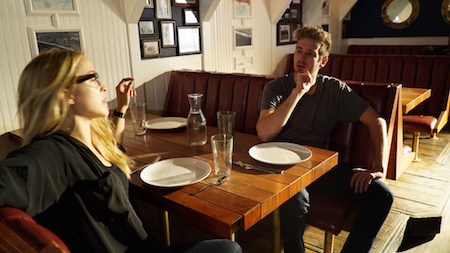 Was there a bizarre moment that happened while making your film?
Madison is one of the most body positive people I've ever met and it is contagious. We wrote a shower scene and had proposed discrete ways to film it but she wanted everything to be authentic so she jumped in the shower topless. So there we were, me, our director of photography, Harrison Schaaf and his dad Geoff, a talented Cinematographer. What could have been seen as awkward or bizarre ended up being beyond normal as we were all there for the love of the story and the stunning images we were capturing in a really personal but raw moment. Her comfort made everyone else comfortable and able to do their best work.
What is your favorite scene?
I love the whole opening montage of the film. Dramatically, it is the only place that we show where Quinn is coming from emotionally. His girlfriend left him because she doesn't want to be with a man and he has no choice but to move forward as fast as possible. The unfortunate and very common thing is that when people transition, they don't always have understanding partners and often have to go through the very intense process alone. Visually, the opening was a place where Harrison and I experimented with speed and lighting. There were some insanely beautiful moments on set where I knew what we filmed would resonate. He truly knows how to paint with light and find some of the most evocative moments I've ever experienced through film.
What is your favorite line?
"Slap it on it's ass and send it back out here."
Next time you order a steak rare, try it.
What does it mean to have your film selected as a category nominee by the Arpa International Film Festival?
Arpa has such a rich history of representing and supporting emerging filmmakers and making sure their voices are heard. I am beyond grateful that we have the opportunity to share our film alongside so many talented filmmakers from around the world. Film festivals are a place where movies are meant to be celebrated. I am forever thankful for the appreciation from Arpa and the film community for doing what I feel like I was born to do.
Hard Pack (2016) | 11 min. | Drama | USA
Be sure to check out the trailer and get tickets!

Written by Sharon Swainson
Communications & Development Director
2016 Arpa International Film Festival