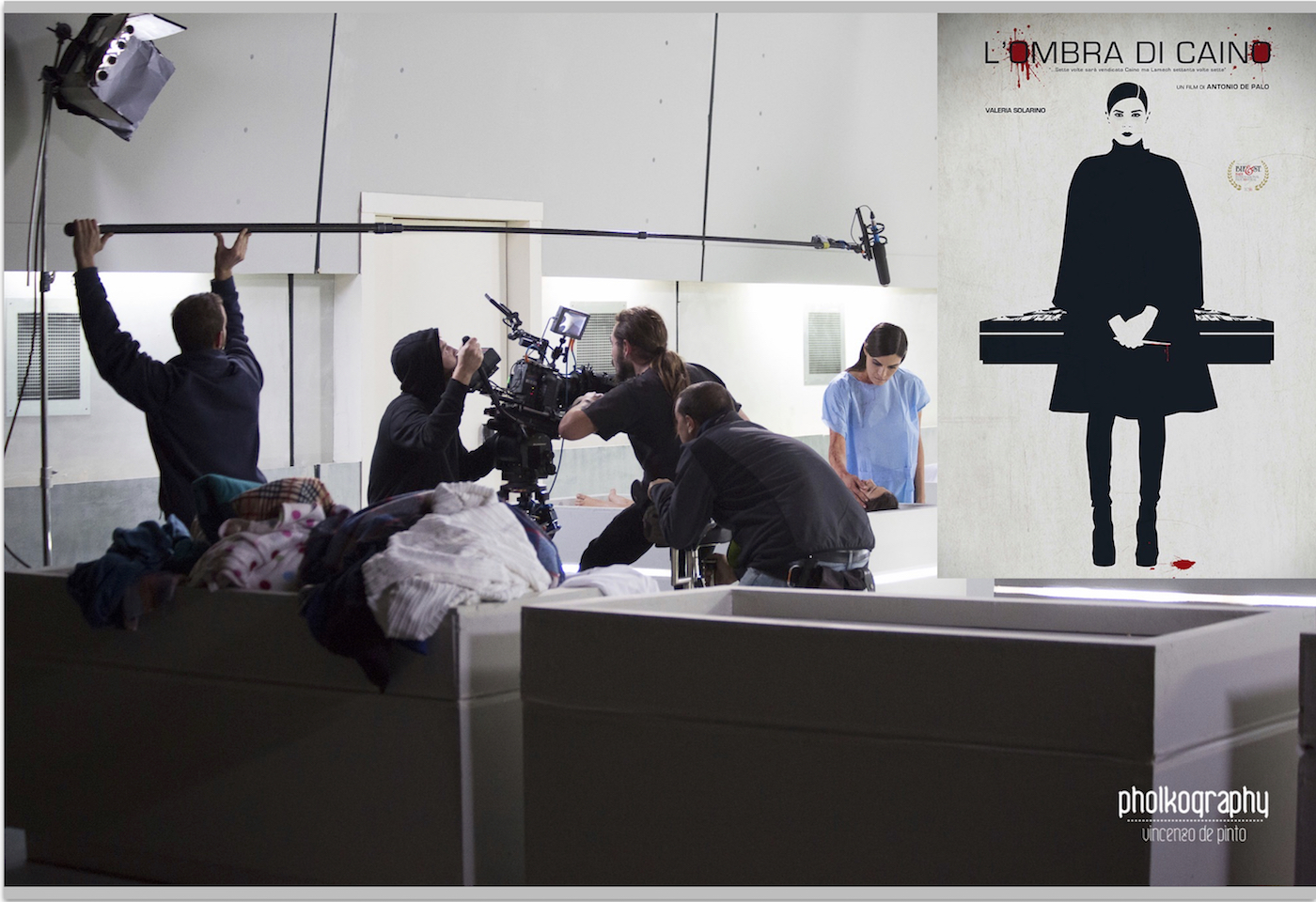 2016 AIFF interviews with the filmmakers
On the night of November 5th, 2025, a child called Angela disappears. Intertwined with this disappearance case are the lives and stories of Ada, a young inspector in search of her little sister who disappeared many years before, and Eddi, a transsexual speaker of a late night radio program. This is Cain's Shadow.
The 19 Annual Arpa International Film Festival will screen Cain's Shadow during the Short Films Program on November 4 at 2:00pm at the Egyptian Theatre. As a part of a series of interviews with 2016 AIFF category nominees, director Antonio De Palo answered the following questions.
Why did you choose to make your film?
I chose to make this film for different reasons. In particular, it was to discover and continue to create my personal aesthetic. I believe it is important for a director to have their a own style and personal aesthetic point of view.
I wanted to make a film about violence and revenge, because I think is a more difficult film genre. Furthermore, I wanted to direct a production of this size to gain experience for my next step in my film career. So the principal reasons are artistic, aesthetic and organizational.
Name a moment during shooting that made you proud.
When we shot the scenes into the Hospital, because we built a big location with a lot of beds and with children. I was proud to see my imagination become a reality.
Was there an "Aha moment" while making your film?
Yes, when I decided to meet with a new art director. The result was a wonderful connection that created the perfect scenery.
What is your favorite scene?
My personal favorite scene is when Maria (leading actress) kills the assistant doctor at his neck. And also the scenes in the room with the children in a vegetable state.
What is your favorite line?
My favorite line is at the beginning of the film with the voice over that inspired the genesis of the film.
What does it mean to have your film selected as a category nominee by the Arpa International Film Festival?
It is very important, because I have a great possibility to show my short at an important festival in the best city in the world of cinema. For me it's an unique and fantastic opportunity to show it to an professional audience.
Cain's Shadow (2016) | 29 min. | Dramatic Short | Italy
Be sure to check out the trailer and get tickets!

Written by Sharon Swainson
Communications & Development Director
2016 Arpa International Film Festival