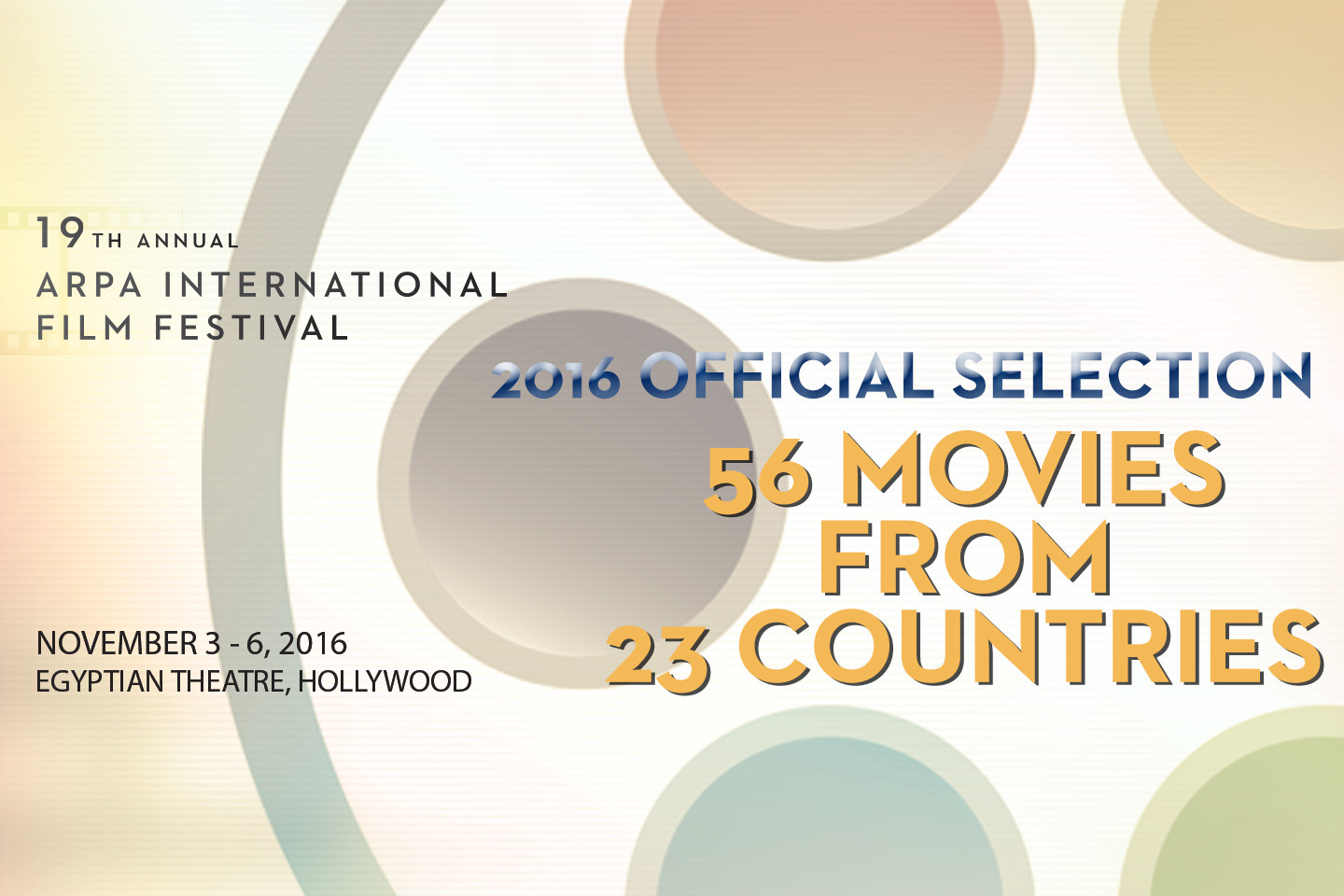 Arpa Film Festival announces its Official Selection for 2016
The annual 19th Arpa IFF will be presenting one of the best selection of international films in the history of the festival, screening 10 USA feature and feature length documentary film premiers by world class contemporary international artists such as Dominique Pinon, John Savage, Jesse Williams, Karren Karagulian, Maria Furtwangler, Albert Kodagolian, Onur Turkel, Matilda Anna Ingrid Lutz, Yana Drouz, Ashot Adamyan, Marija Karan.
A total of 56 independent films from 23 countries will be screened. Films such as: "Lost in Armenia" from award-winning director Serge Avedikian, recipient of the Cannes "Golden Palm" short film Award, "Booger Red," a narrative documentary from acclaimed Indy director Berndt Mader, U.S. premiere of Albert Kodagolian's "Somewhere Beautiful," world premiere of Levon Minasian's "Bravo Virtuoso," and 25 years after the premiere of his masterpiece debut movie "Lost Paradise," which screened at the prestigious AFI Film Festival, we are honored to have David Safarian back with his amazing  U.S. premiere of "Hot Country Cold Winter."
Arpa's programming team has hand-picked socially engaging films with emphasis on issues in the U.S. such as Immigration, LGBT, sex trafficking, transgender and racial biases.