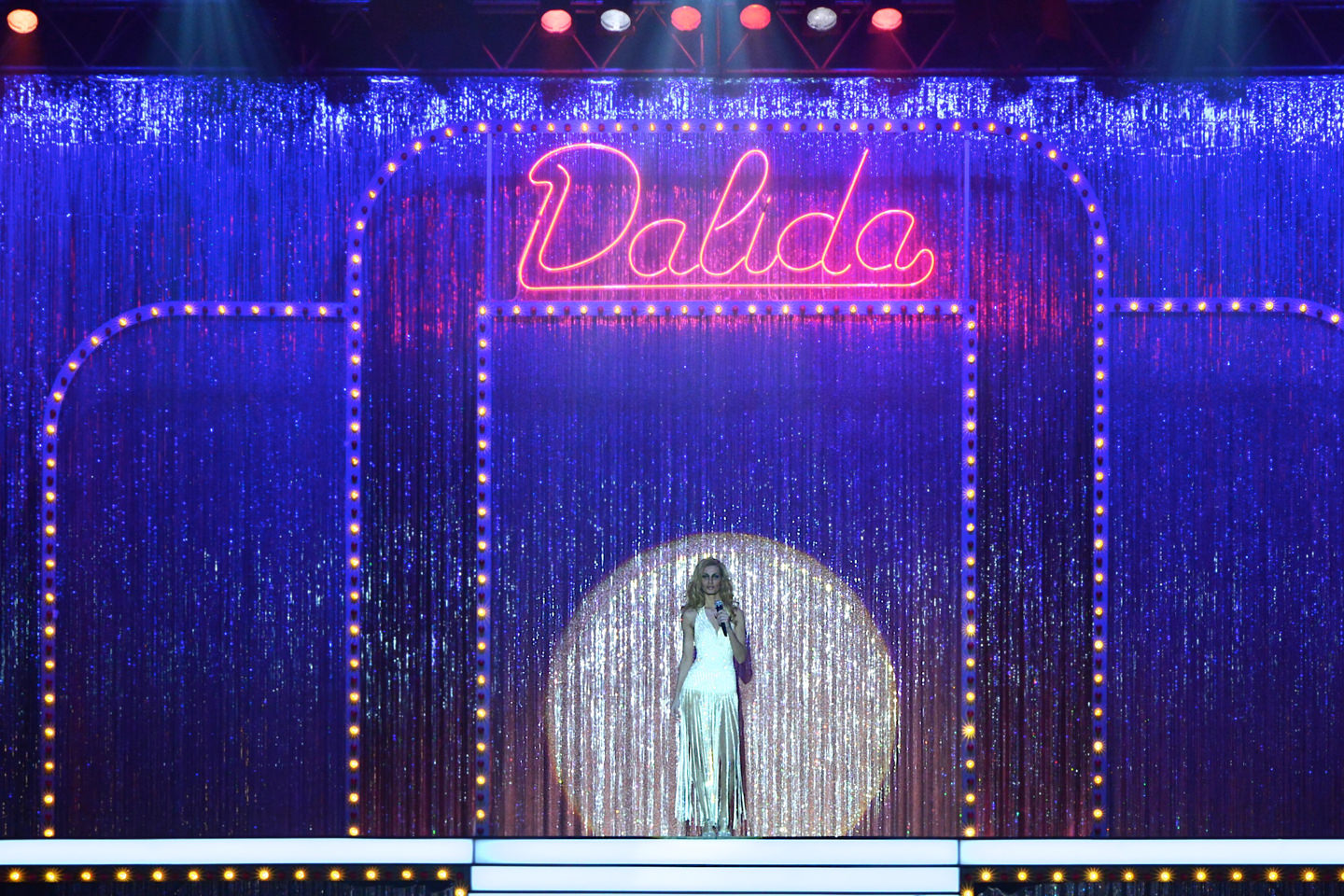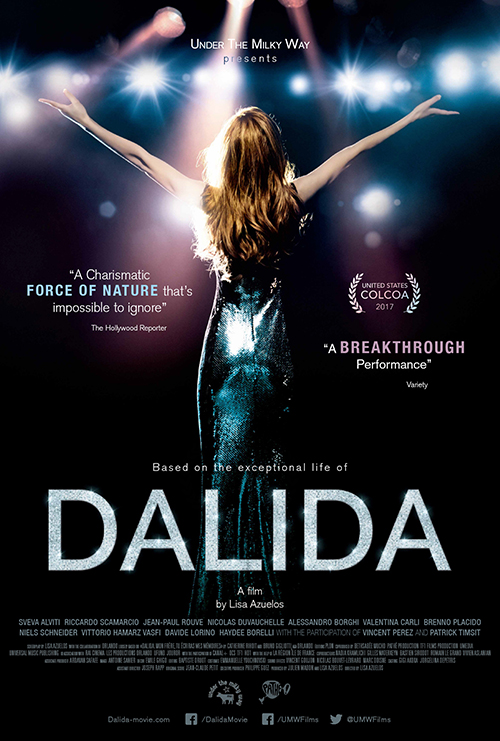 Friday, November 3, 2017
OPENING NIGHT
Special Screening with Reception
6:00 PM – 10:15 PM
LLOYD E. RIGLER Theatre, Egyptian
– Red Carpet & Reception Start: 6:00 PM
– Program Start: 8:00 PM
Reception in the courtyard continues after the screening.
~~~~~~~
RESERVE YOUR TICKETS NOW
Please note, Arpa IFF organizers reserve the right to make any necessary changes in scheduling.
DALIDA
Biography, Drama, Music
124 min (France, 2017 US release)
2017 Arpa IFF NOMINEE for Best Screenplay, Best Director and Best Feature Narrative Film
Director: Lisa Azuelos
Writers: Catherine Rihoit, Orlando, Lisa Azuelos, Jacques Pessis
Producers: Vivien Aslanian, Lisa Azuelos, Philippe Guez, Nadia Khamlichi, Romain Le Grand, Julien Madon, Adrian Politowski, Jérôme Seydoux, Bastien Sirodot, Gilles Waterkeyn
Cast: Sveva Alviti, Riccardo Scamarcio, Jean-Paul Rouve, Nicolas Duvauchelle, Alessandro Borghi
Based on the true story of acclaimed music icon "Dalida" born in Cairo, who gained celebrity in the 50s, singing in French, Spanish, Arabic, Hebrew, German, Italian, playing in awarded Youssef Chahine's picture "Le Sixième Jour", and who later committed suicide in 1987 in Paris, after selling more than 130 million records worldwide.
DALIDA is an intimate portrait based on the real story of a strong, fiercely independent woman whose 30-year dazzling career was punctuated by tragic events, with no less than three of her lovers committing suicide. With over 170 million albums sold and twice honored with the "World Oscar of Recording Success", Dalida received more than 70 gold records and was the first singer to receive platinum and diamond discs, some of her best hits including "Bang Bang", "Paroles Paroles", and "Avec Le Temps". Dalida continued to hold concerts until her last days, but her suicide in 1987 immortalized her iconic image as a diva and renowned singer.
The film takes us on a journey from her difficult childhood as an Italian in Egypt during WWII all the way to the summits of stardom and through her final moments. It will give Dalida fans an unprecedented opportunity to witness some of the most important moments of the life and career of one of the most modern, liberated, and talented women of the 20th century.