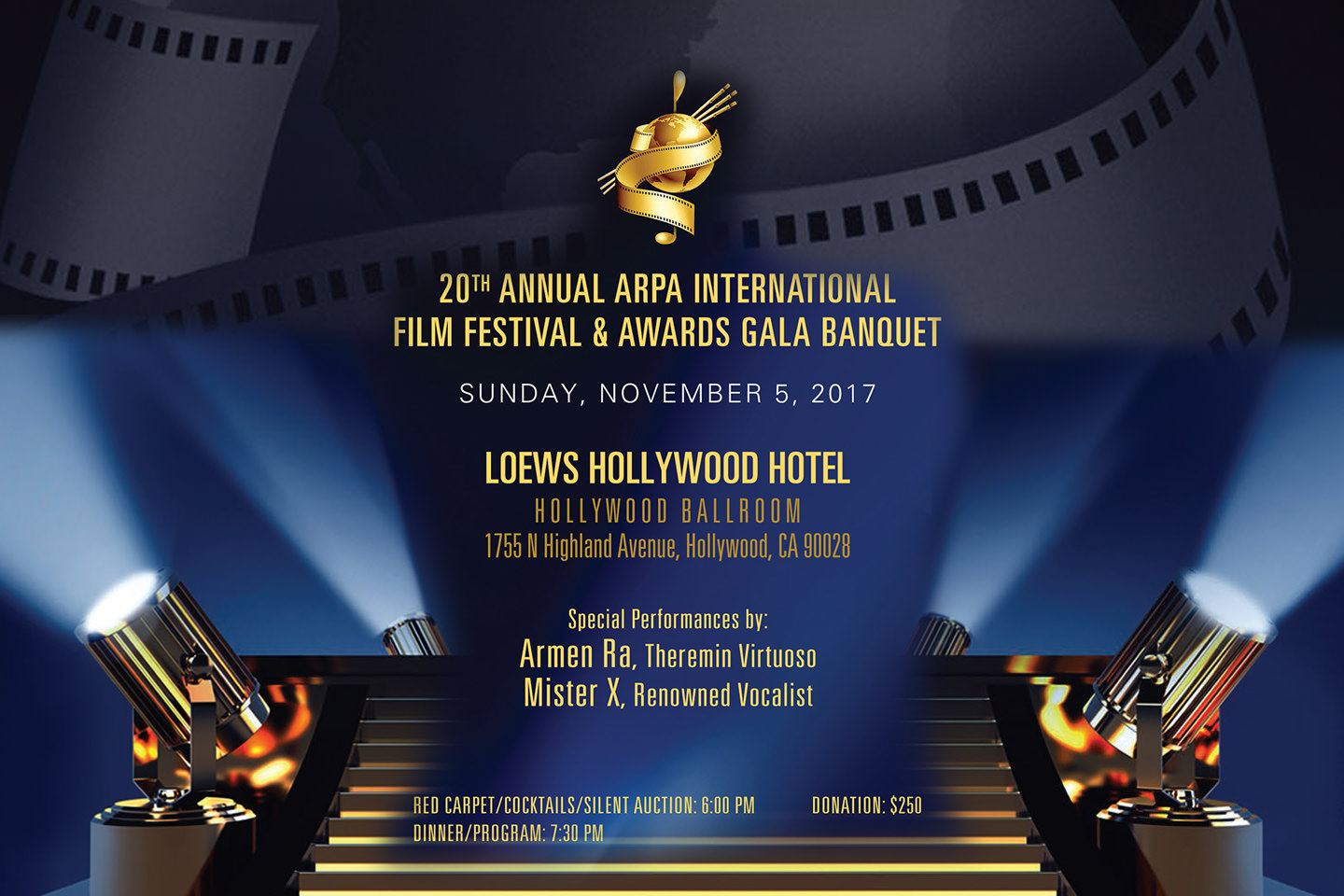 Special Awards Gala Banquet to mark Arpa International Film Festival's 20th Anniversary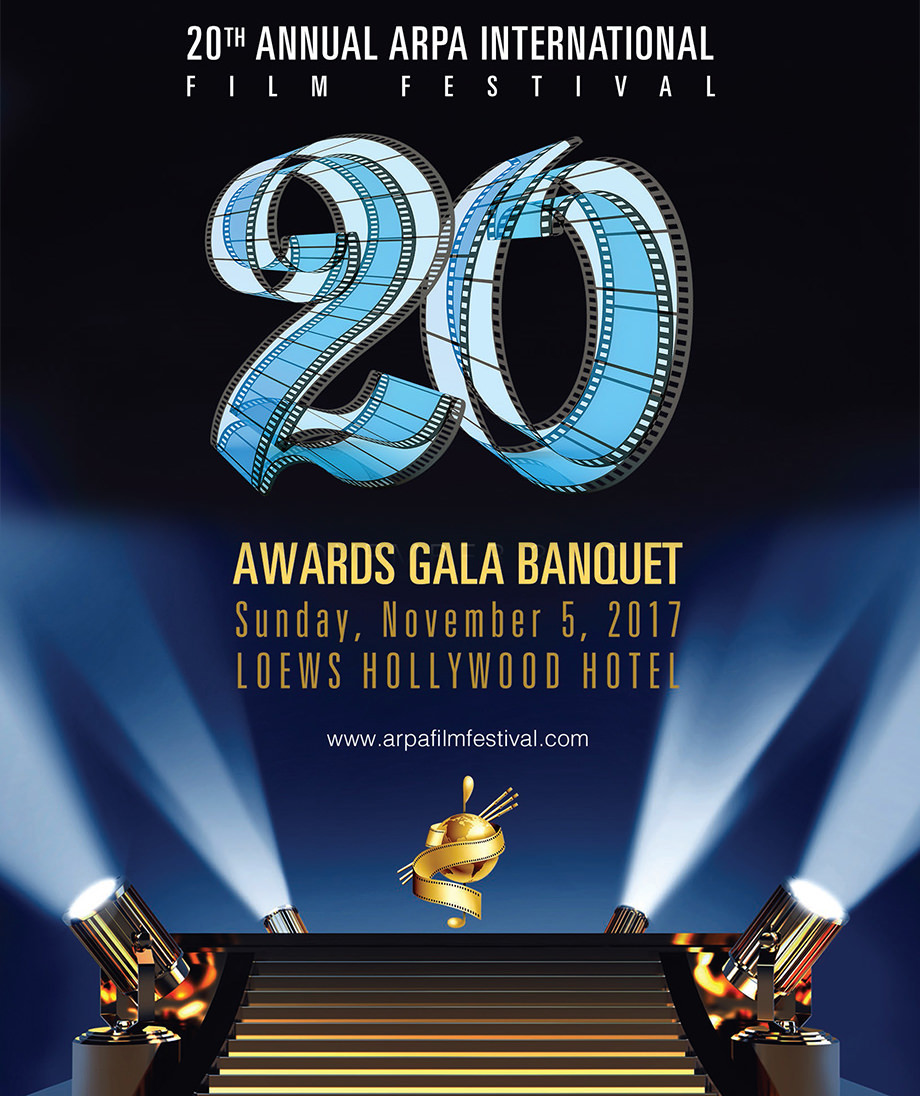 Plans are underway for an extraordinary evening in celebration of Arpa International Film Festival's milestone 20th anniversary.
The Closing Night Awards Gala Banquet, being held at the Loews Hollywood Hotel on November 5, 2017, is set to close the weekend-long film festival with a bang!
The Awards Gala Banquet will include a red carpet and cocktail reception starting at 6:00 PM. An exclusive silent auction will also take place during the cocktail hour, just before the evening's dinner and awards ceremony.
Closing Night Awards Gala Honorees
This year's special honorees include Oscar-winning Irish screenwriter and director Terry George, music icon Chris Cornell (in memoriam), acclaimed actor Carl Weathers, and Oscar-winning screenwriter Alexander Dinelaris. Awards will also be presented to winning filmmakers for their films in the best feature, best documentary, and best short categories.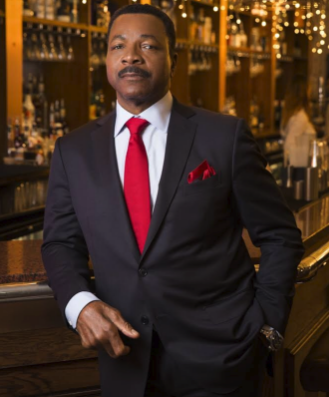 Carl Weathers, the beloved actor best known for his portrayal of Apollo Creed in the Rocky series, will be the recipient of Arpa's Lifetime Achievement Award. He has also starred in films such as Predator, Action Jackson, Hurricane Smith, Happy Gilmore and Little Nicky. The former professional football player's most recent project was directing John Patrick Stanley's Danny and the Deep Blue Sea.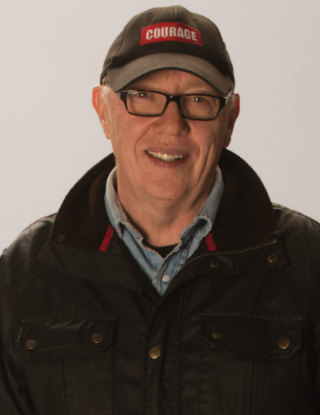 The Armin T. Wegner Humanitarian Award, named after the German soldier/medic who was stationed in the Ottoman Empire during World War I, where he witnessed the onslaught of the Armenian Genocide. The photographs he took documenting the plight of the Armenians, today comprises the core of witness images of the Genocide. In the years following the end of World War I, Wegner also voiced his opposition against the anti-Semitic policies of the Nazis, who later persecuted him.
Arpa's coveted Armin T. Wegner Humanitarian Award, presented each year to a filmmaker whose work contributes toward the struggle for social consciousness and human rights, will be awarded to Terry George (In the name of the Father, Some Mother's Son, Hotel Rwanda, The Shore, The Promise) in recognition of his extensive body of films that have shed light on the situation in his native Northern Ireland, the Rwandan Genocide, and the Armenian Genocide.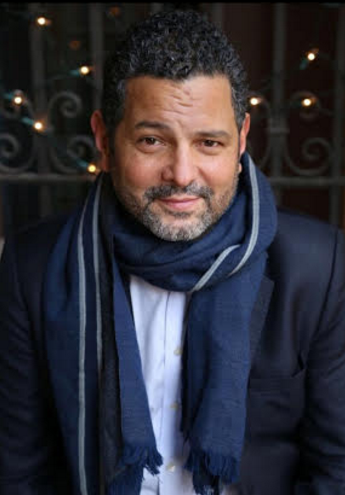 Oscar-winning screenwriter Alexander Dinelaris, best known for his original screenplay for the 2014 film Birdman, will receive Arpa's Career Achievement Award. His body of work includes numerous theatrical pieces and musicals, including The Bodyguard (2012) featuring the music of Whitney Houston, and the critically-acclaimed On Your Feet! Broadway musical about the life and career of Gloria Estefan. Alexander Dinelaris' earlier works include the powerful play "Red Dog Howls" in which he touches upon the Armenian Genocide. The piece was influenced by his Armenian grandmother, who played an important role in his younger years.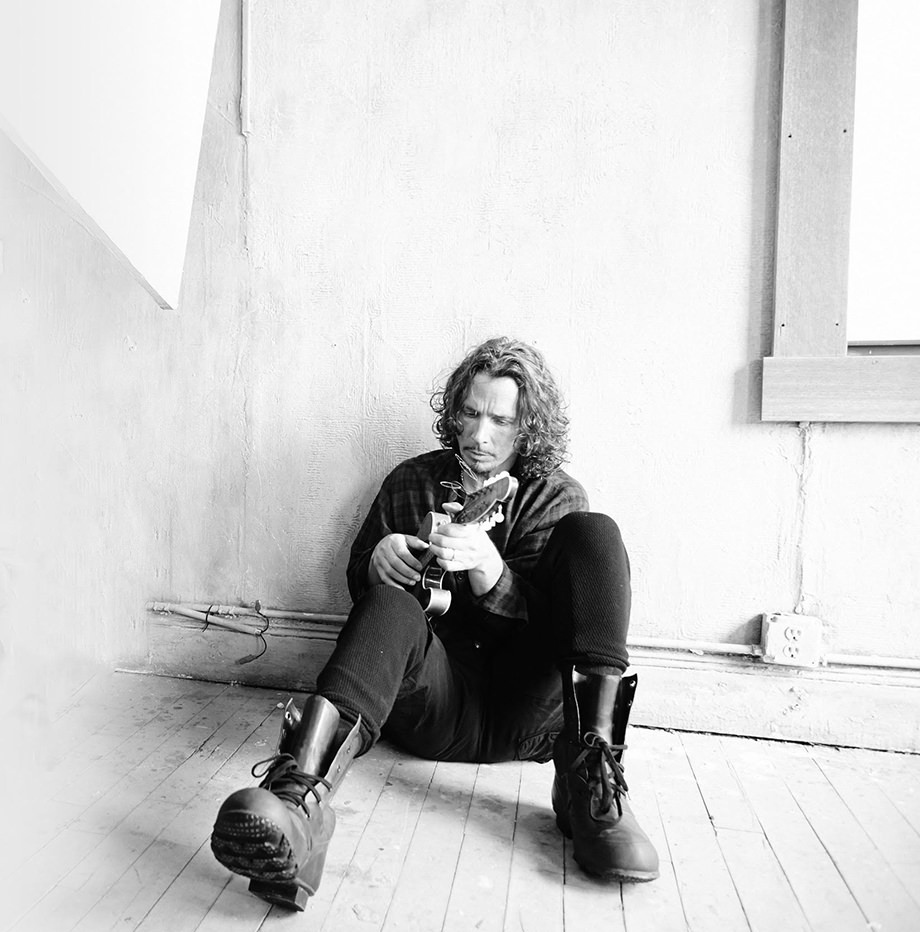 Arpa International Film Festival is honored to be presenting this year's Lifetime Legacy Award to music icon Chris Cornell, whose life came to a tragic end early this year.
Chris Cornell, best known as the lead vocalist for the rock bands Soundgarden and Audioslave, as well as the founder and frontman of Temple of the Dog, was also a human rights activist committed to the world refugee crisis and the despair of vulnerable children. The Grammy Award-winning singer/songwriter's last solo release was the charity single "The Promise" written for the motion picture of the same name. Cornell Family, along with special friends, will be present to accept the Award.
Closing Night Gala Awards Performing Artists and Award Presenters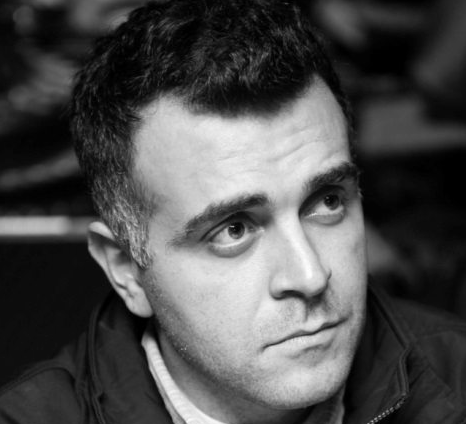 ERIC NAZARIAN, Master of Ceremonies
Eric Nazarian is a filmmaker, screenwriter and photojournalist. Born in Armenia and raised in Los Angeles, he graduated with honors from the University of Southern California's (USC) School of Cinematic Arts with a B.A. in Film Production. He is the recipient of the Academy of Motion Picture Arts & Sciences prestigious Nicholl Fellowship in Screenwriting for his original screenplay, Giants. The Blue Hour, Nazarian's first feature film, World Premiered at the 55th San Sebastian International Film Festival, receiving the Best Director Award at the Arpa International Film Festival. In 2010, Nazarian was invited by the European Union's Capital of Culture Program to write and direct Bolis as part of the omnibus, Do Not Forget Me Istanbul. Bolis became the first film produced in Turkey to be directed by a Diaspora Armenian that used the word "Genocide" in its portrayal of the long-term aftereffects of the Armenian Genocide on a musician's family. Bolis was awarded the Best Short Film Award at the Arpa International Film Festival. Nazarian wrote the upcoming film, Three Christs for director Jon Avnet, starring Richard Gere, Peter Dinklage, Julianna Margulies and Walter Goggins. The film premiered at this year's Toronto International Film Festival. He has lectured on silent film history, world cinema and its relationship to Genocide Studies at universities and conferences in the U.S., Europe, and the Near East. Nazarian continues to make films in the United States, Mexico, Armenia and Turkey. Currently, he is working on his second feature film, the adaptation of Chris Bohjalian's critically acclaimed New York Times bestselling novel, The Sandcastle Girls, slated for production in 2018 in the Middle East and North America.
Armen Ra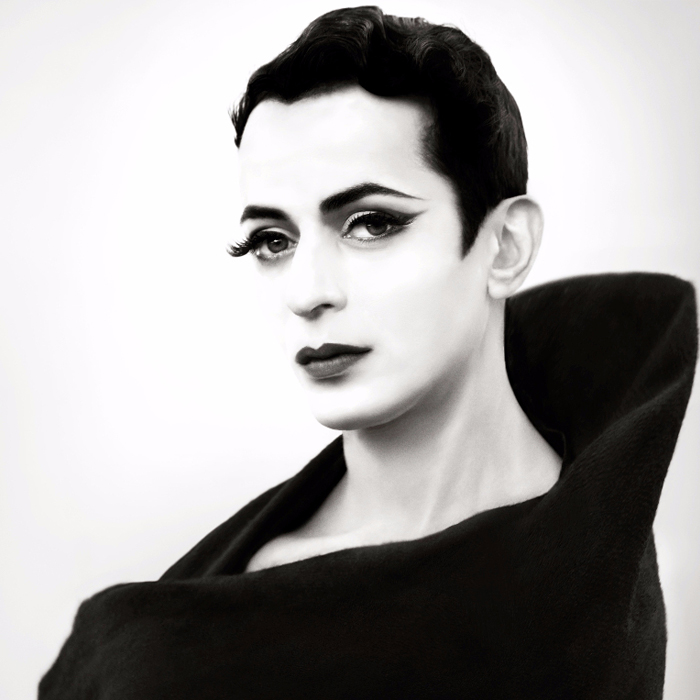 Theremin virtuoso Armen Ra is considered one of the finest thereminists in the world today. Intrigued by this strange and one-of-a-kind instrument, Armen Ra began to study the theremin in 2001, performing worldwide alongside some of biggest names in music. His debut solo CD, Plays The Theremin was released in 2010. It showcases many classical Armenian laments and folk songs. Theremin Classique, released in 2015 features European classical Arias. His multiple award-winning documentary When My Sorrow Died: The Legend of Armen Ra & the Theremin was released in 2016. Armen Ra's music has been featured on albums by Selena Gomez and Gwen Stefani.
Mister X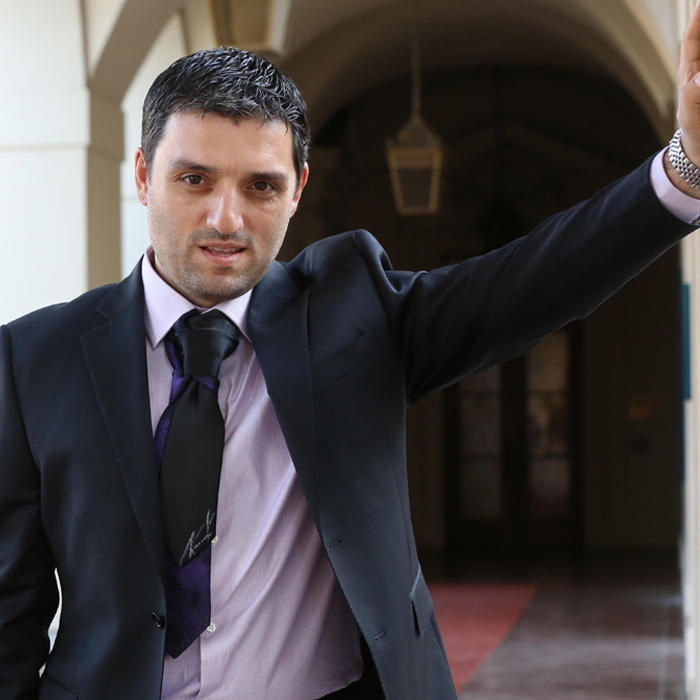 Mister X, a renowned multilingual vocalist, has held concerts and taken part in music festivals around the globe. The classically trained singer has had a solo career spanning 17 years.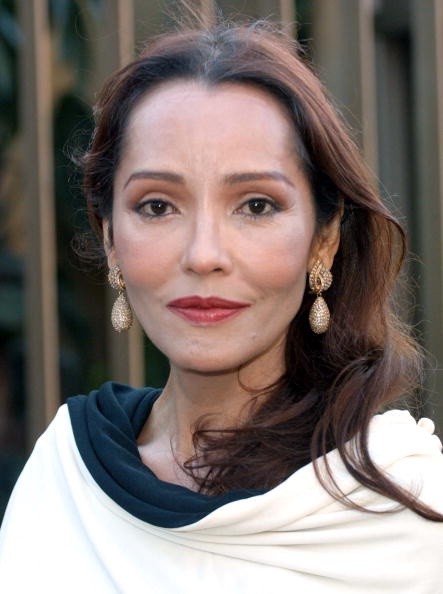 BARBARA CARRERA, Award Presenter
Acclaimed film & television actress, Barbara Carrera, is a three-time Golden Globe Nominee and was one of a few top models to successfully make the transition from the fashion pages to the silver screen. She has graced the covers of magazines worldwide, including Vogue, Harper's Bazaar, Cosmopolitan and Playboy.  Her film career was launched by director Tom Laughing who discovered Carrera while she was on a modeling assignment in the South of France. Laughing saw her face on the cover of GQ Magazine and cast her in his film, The Master Gunfighter, for which she received her first of three Golden Globe Award nominations for 'Most Promising Newcomer' in a leading role. Carrera went on to make 39 films, working with some of Hollywood's greatest stars, with whom she had always vowed to work with. These iconic legends include Rock Hudson in Embryo, Burt Lancaster and Michael York in The Island of Dr. Moreau, Peter O'Toole in the Masada miniseries, Laurence Olivier in Wild Geese 11, and Bette Davis in Wicked Stepmother.  Barbara Carrera catapulted to international stardom with her performance as the lethal assassin Fatima Blush in the James Bond film Never Say Never Again with Sean Connery. She is the only actor to receive a Golden Globe nomination for a role from a James Bond film. Some of her TV work includes the Centennial miniseries by James Michener, Emma: Queen of the South Seas with Hal Holbrook, and a season on Dallas. Barbara Carrera is also an artist whose work has generated international acclaim. Her paintings have been featured at solo galleries and museum exhibitions in the U.S. & the UK and are prized by a number of notable collectors around the world.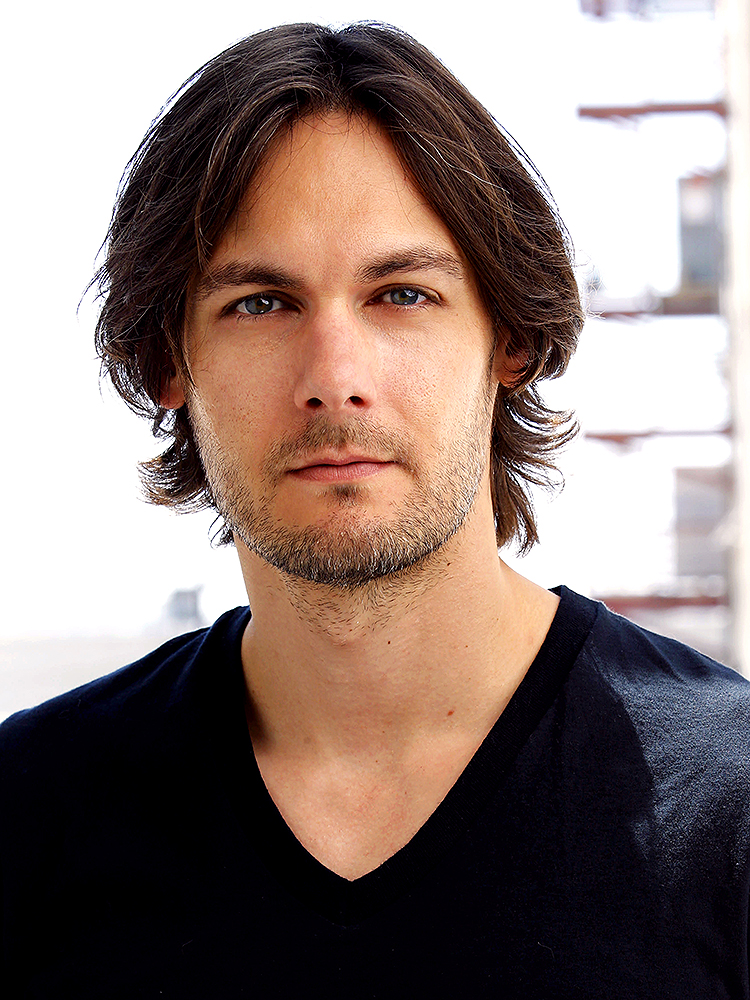 ROBERT BEITZEL, Award Presenter
Robert Beitzel has worked largely in New York theater developing new works with Ethan Cohen, Adam Rapp, David Cromer, and many others. Starring alongside Michael Shannon, Michael McKean, Helen Hunt, Ann Dowd, Shirley Knight, and more. He's also known for his work as Selah Strong on AMC's TURN, Washington's Spies, as well as featured roles on HBO's True Detective, Inside Amy Schumer, and ER. A graduate of The Juilliard School, his work in independent film includes, Winter Passing, My First Kiss and the People Involved, and Art Machine. Off-Broadway: Women or Nothing, The Atlantic Theater. Our Town, Barrow Street Theater. In Masks Outrageous and Austere, The Culture Project. Hallway Trillogy, Rattlestick Playwrights' Theater. Finer Noble Gases, Rattlestick. Faster, Rattlestick. Light Raise the Roof, NYTW. Bulrusher, Urban Stages. Regional: Appropriate, Center Theater Group – Mark Taper Forum, A Midsummer Night's Dream, The Shakespeare Theater, D.C. Finer Noble Gases @ Actors' Theater Louisville, The Bush Theater (London), and The Edinburgh Fringe. Film and T.V.: My First Kiss and the People Involved, Winter Passing, Art Machine, Blackbird, Side Effects (short). True Detective (HBO), Turn (AMC), Inside Amy Schumer, Law and Order, ER. Robert creates music with his bands Corporal and Less the Band. BFA: The Juilliard School.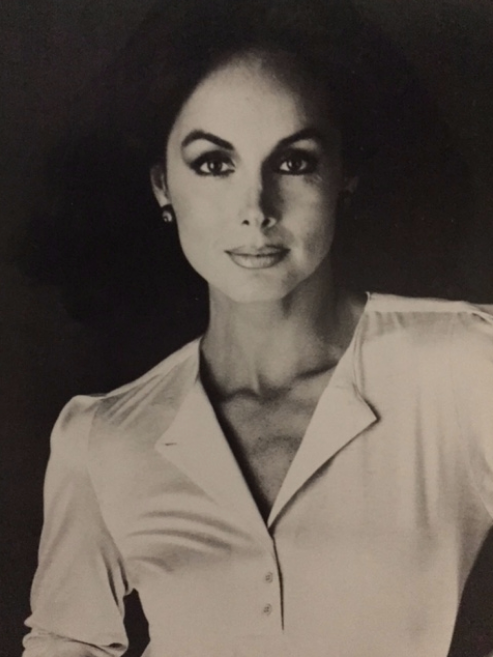 RONNIE CAROL, Award Presenter
Ronnie Carol hails from Brooklyn, New York. In the 1960's and 70's, she was a top Eileen Ford Model in New York and all over the world. This lead to appearances in over 100 commercials and a recurring role on As The World Turns. Soon after, she traveled to California to do some screen parts and decided move to Los Angeles where she had parts in Cobra, Action Jackson, Lady Mobster, The Stepford Wives and many other TV shows. Commencing to film, Ronnie booked the lead role of Juliette Bagradian alongside Kabir Bedi in Forty Days of Musa Dagh. Ronnie is in the midst of developing a talk show called "Conversations With Ronnie" that will focus on ways to stop bullying and intimidation, social media abuse, as well as any topic that affect each one of us daily. Let's make a difference together.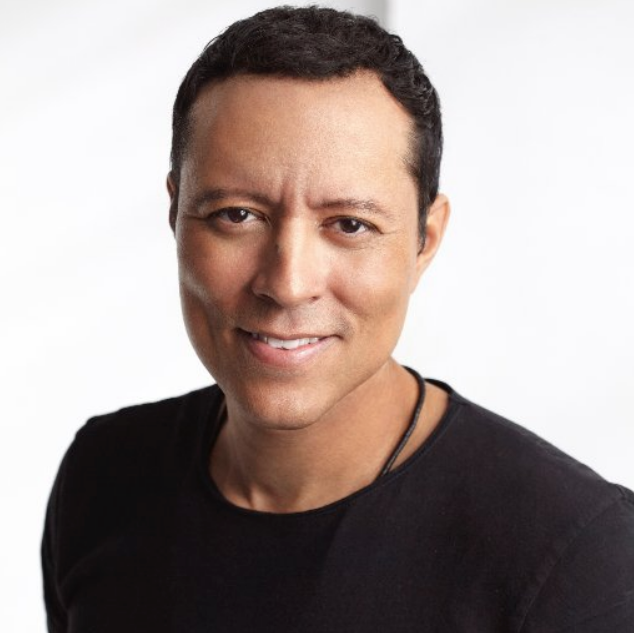 YANCEY ARIAS, Award Presenter
Yancey Arias started off on Broadway in Miss Saigon and C. Wolfe's "The Wild Party" with Eartha Kitt, Toni Collette, and Mandy Patinkin. During his years on Broadway, he had the opportunity to work on several TV series as a guest star. He starred in and co-produced two independent films, Destination Unknown (1997) and Home Invaders (2001). In 2002, Yancey had the title role of Miguel Cadena in the hit NBC miniseries Kingpin (2003). Soon after the completion of that show, he was given the opportunity to work in many projects with such greats as Edward James Olmos in American Family (2002) and Andre Braugher in Thief (2006). Today, Yancey continues to excel as an actor in film and TV. He has added directing, writing, and producing to his experience as an artist. Yancey recently created his new production company, NYC Films, with his friends and partners.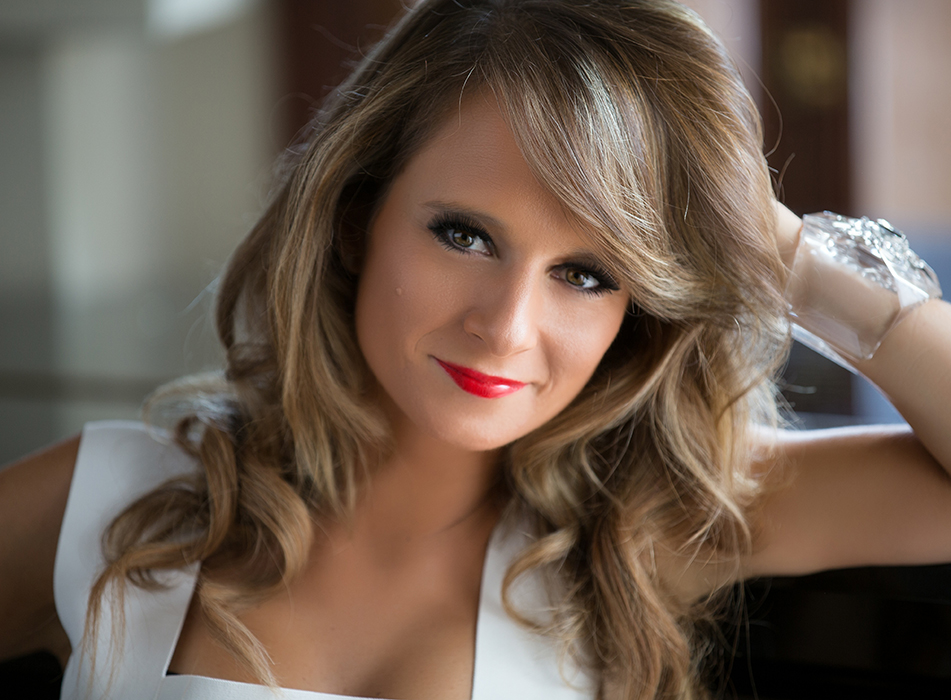 MARIA ELENA INFANTINO, Award Presenter
Maria Elena Infantino is an international Singer, actress and producer. She's mostly known for her one woman show on French icon Edith Piaf. Maria Elena speaks 5 languages fluently, and is now creating her next show on singer Dalida . In 2016/2017 Maria Elena has produced and acted in The Admired, Los86, Frank and Ava, Hell or hot sauce (which she also directed ), and is now in pre-production for the documentary on her legendary father, the late tenor Luigi Infantino. The project will entail also duetting with her father , taking his original Sicilian compositions and giving it a modern twist. She has recently performed at the Vatican's tribunal in Rome, with film composer Andrea Morricone (Son of Oscar winning composer Ennio Morricone). Maria Elena is on the advisory board of Caterina's club, a charity created by friend CNN hero, chef Bruno Serato, who feeds 4.000 unprivileged kids a day, with pasta.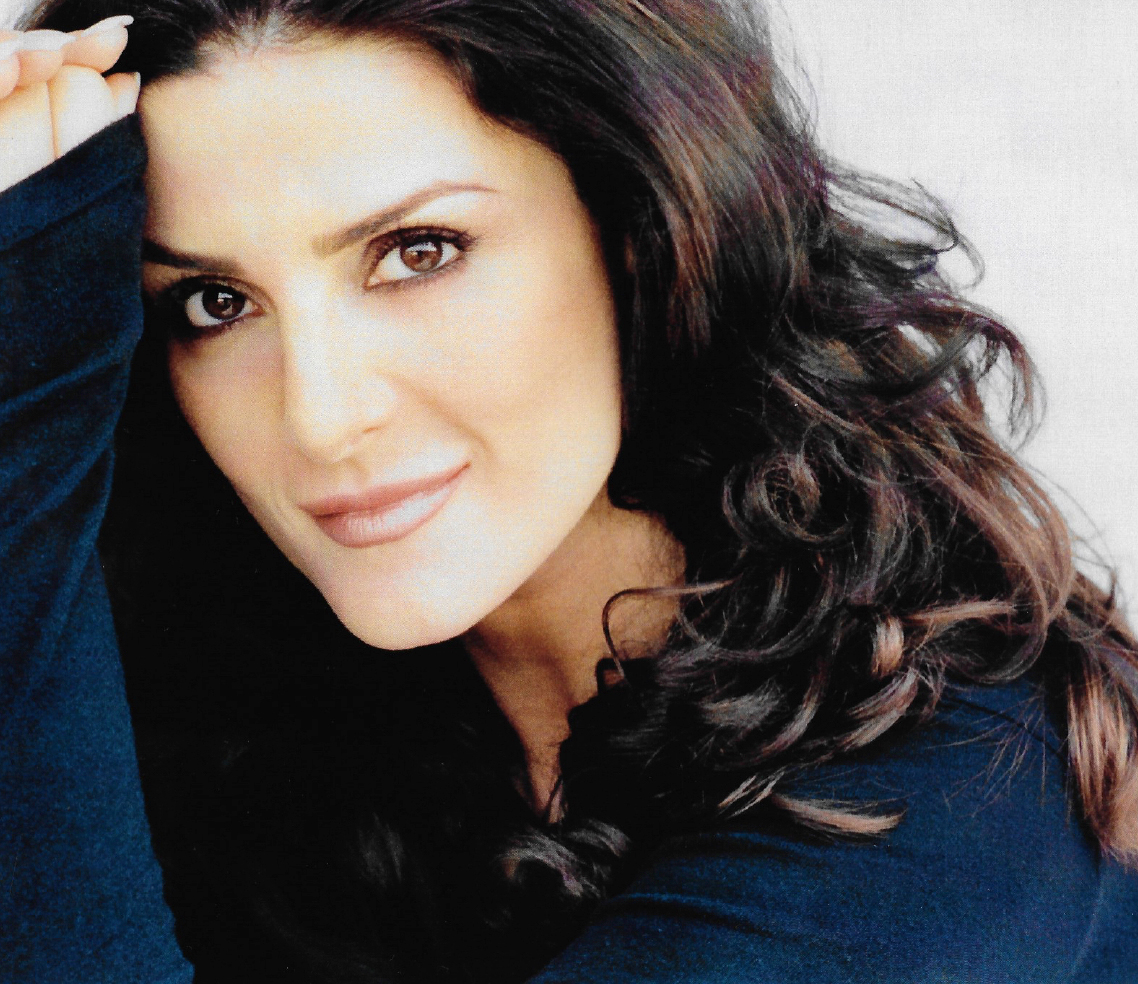 CHRISTINE KLUDJIAN, Award Presenter
Christine Kludjian, 2nd generation American Armenian, and lifelong resident of Santa Monica, is an actor, writer, and most currently, house renovator. Acting has taken her from the stage to the big and small screens. Inspired by her grandfather, the poet Alexander Kludjian, she has written a testimony that will be included in the Congressional Record on the Armenian genocide. In full support of Armenians in the arts, she is honored to be a part of the Arpa International Film Festival's illustrious 20th anniversary celebration.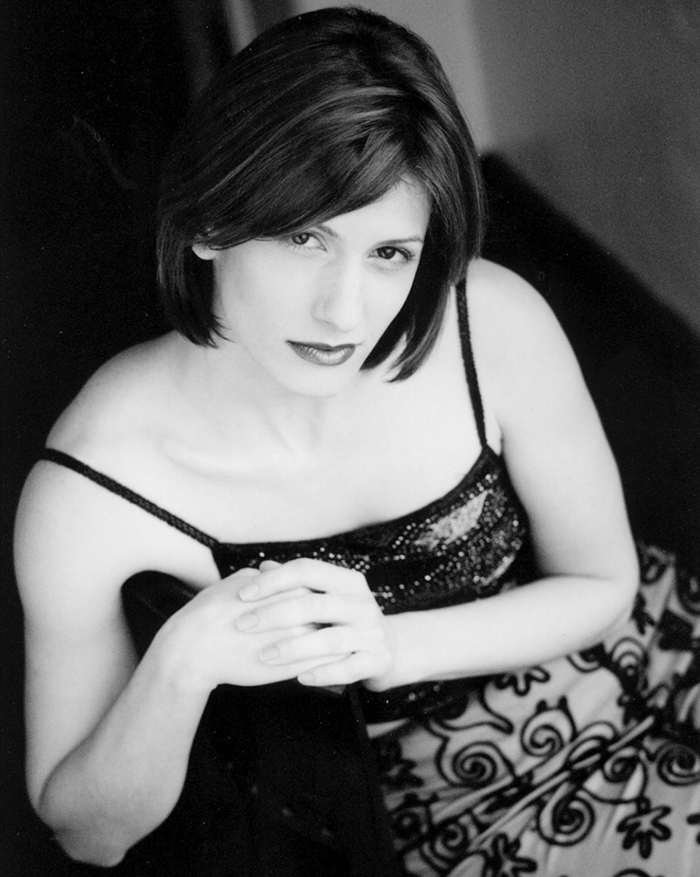 BATSHEVA VAKNIN, Award Presenter
After graduating Phi Beta Kappa from Yale University, BatSheva moved to Los Angeles where she divided her time amongst between creative endeavors such as writing plays, writing & acting in a one-woman show and a headlining a self-titled band, and corporate ventures as a Director at LegalZoom.com and later as Editor-in-Chief of the online magazine for the international fashion/wellness agency The Network. Currently, BatSheva works with her husband Aharon as co-owner of the Coffee Company Aharon Coffee & Roasting Co. in Beverly Hills, CA.
Your support for Arpa International Film Festival, especially on its 20th year, is vital to ensuring our continued future success in providing filmmakers worldwide with an essential platform they so well deserve.