2016 AIFF interviews with the filmmakers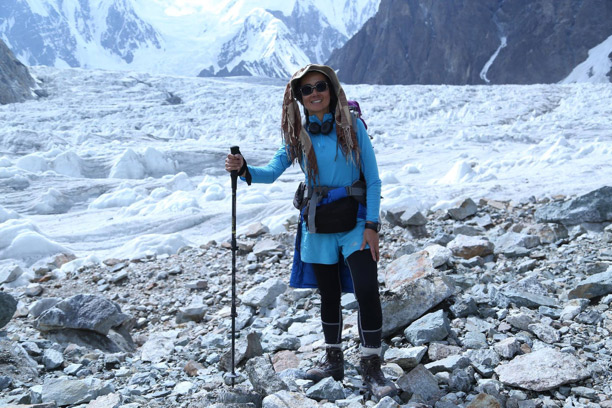 Activist and filmmaker Iara Lee apexed a difficult quest to successfully complete her notable documentary, K2 and the Invisible Footmen.
K2 is the second highest eight-thousander (8,000 plus meters) mountain in the world, second to Mount Everest. In K2 and the Invisible Footmen, Iara Lee and team chronicle the lives of the indigenous porters of Gilgit/Baltistan in Pakistan. These heroes of mountaineering make possible the ascent of K2. As breathtaking as the scenic backdrop is, it's a juxtaposition to the arduous mount and life of the porters endure. K2 is an assent that so many climbers and the unacknowledged porters have died trying to complete. Lee documents the courage and everyday sacrifices of the porters and their family, while offering an unaccustomed perspective of Pakistan that is void of the conflict and sectarian strife.
The 19 Annual Arpa International Film Festival will screen K2 and the Invisible Footmen on November 6 at 12:00pm at the Egyptian Theatre. Lee's film is nominated for a Best Documentary Film category. As a part of a series of interviews with 2016 AIFF category nominees, Lee answered the following questions.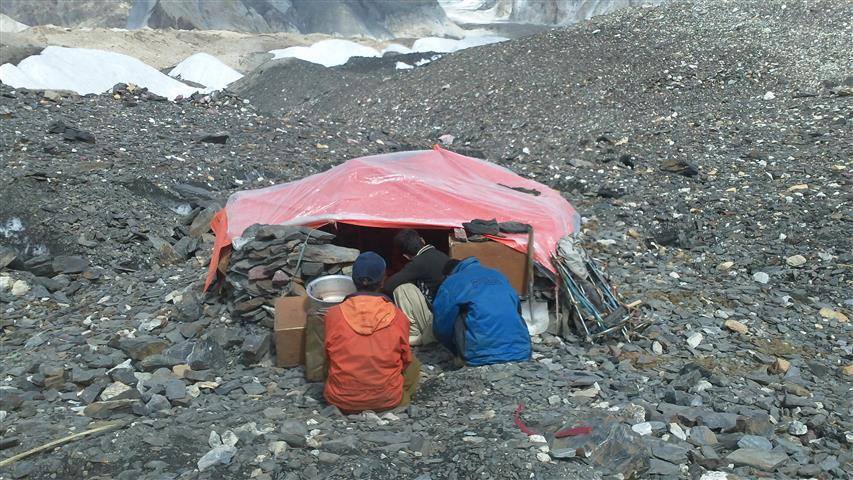 Why did you choose to make your film?
I was planning a trek to K2 to celebrate the 60th anniversary of the first summiting of the mountain. At that time, a friend encouraged me to record the trip. In Pakistan, I realized that some of the people who do the hardest labor in mountaineering are the porters, who often live in deep poverty. I wanted to tell this human rights story and give the porters' struggle more attention.
Name a moment during shooting that made you proud.
When I began working on this project, the porters' coordinator told me that we could never film inside the porters' homes because Islamic tradition prohibited women from being on camera. But after one month of trekking and living with porters, they decided to invite us for tea. Together with their wives and children, they opened their hearts and allowed us to record their moving personal stories of resilience and perseverance in the face of suffering.
Was there an "Aha moment" while making your film?
My "aha moment" came when I realized how, despite facing so many hardships, the porters never lost their joie de vivre. They were always laughing and full of humor, never turning down an opportunity to have a good cup of tea and sing and dance.
Was there a bizarre moment that happened while making your film?
This is not one specific moment, but it was bizarre how the trekkers and film crew were constantly getting sunstroke during the day and then freezing at night. It was also quite ironic that they had diarrhea for a long period of time, and then once cured, started suffering from constipation!
What is your favorite scene?
I wouldn't say that I have a favorite scene, but one moment that sticks out was a reality-check for me. It was when a porter exclaimed during an interview, "What is the difference between us and donkeys?"
What is your favorite line?
My favorite line occurred when I asked a porter about K2's history and he answered, "I have no idea who the first to climb K2 was. And you are making me late!"
It immediately showed how the porters' priorities were so different from our own. One of our priorities was to celebrate the 60th anniversary of the first successful ascent of K2. For the climbers, the reason was to satisfy their dreams and passions. But for the porters, their goal was to collect a few dollars a day to help feed their large families. My efforts to get them on camera just delayed their work.
What does it mean to have your film selected as a category nominee by the Arpa International Film Festival?
I am honored that the film has been selected as a category nominee. It is very special to bring a film from remote Pakistan to LA audiences. Many Americans have been told that Pakistanis are bad, dangerous people and that Pakistan is full of terrorists, but this film shows a different side of the country by focusing on the resilience of its people and the beauty of its environment.
K2 and the Invisible Footmen (2015) | 115 min. | Documentary | Pakistan, USA
Be sure to check out the trailer and get tickets!

Written by Sharon Swainson
Communications & Development Director
2016 Arpa International Film Festival