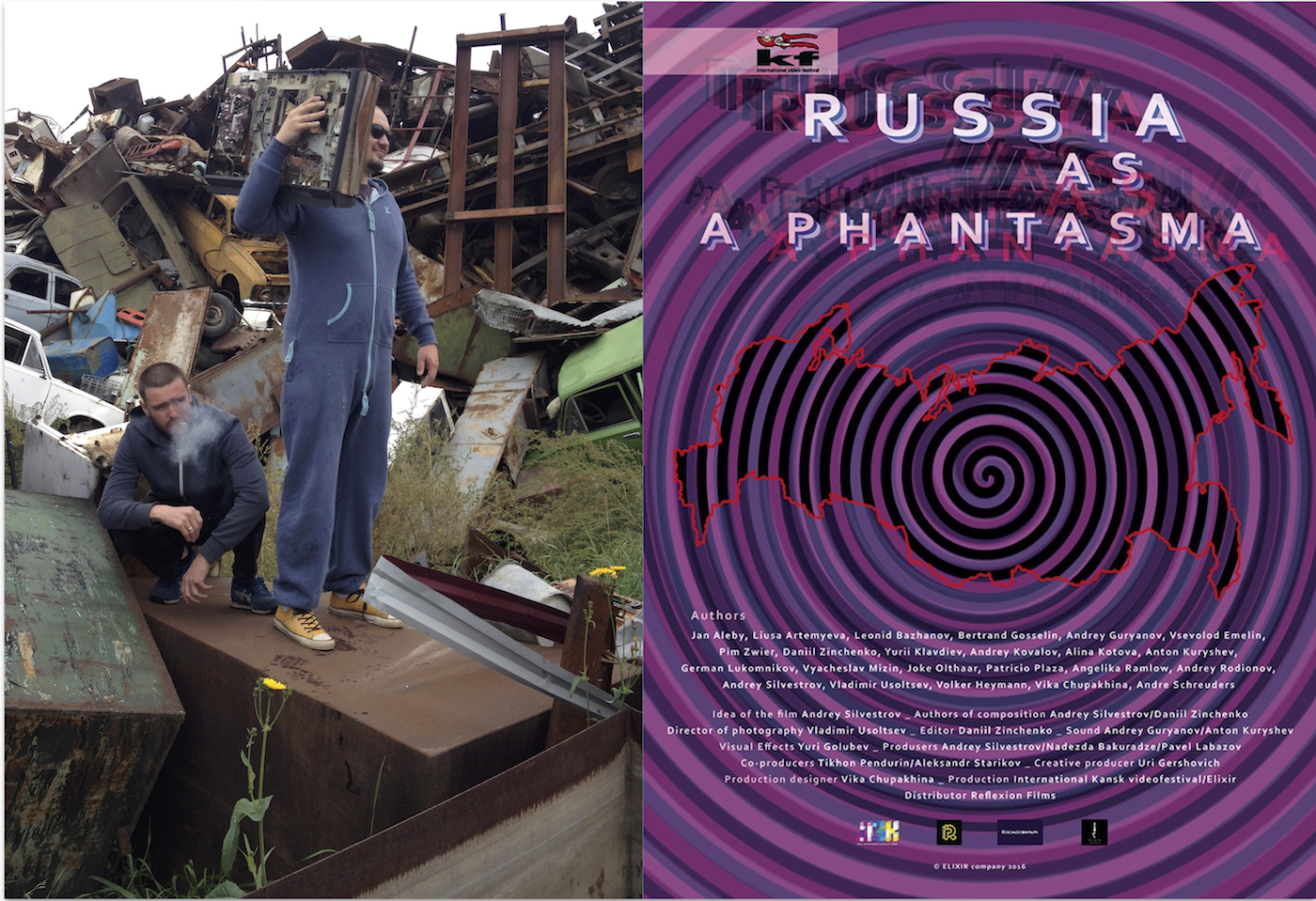 2016 Arpa IFF interviews with the filmmakers
The 19 Annual Arpa International Film Festival will screen Russia as Phantasma today at 12 noon at the Egyptian Theatre. As a part of a series of interviews with 2016 AIFF category nominees, director Andrey Silvestrov represented Daniil Zinchenko and others answering the following questions.
Why did you choose to make your film?
For already 15 years we have been making a strange festival, deep in the heart of Siberia – Kansk Festival. Many guests around the globe are traditionally joining us there. And last year we made an offer to all participants of the festival to join us in the experiment of creating a film. We gave them a topic to imagine our own civilization as a dream. From impressions, deeds and pictures, a funny and dreadful cinema fresco about our hollow reality was created.
Name a moment during shooting that made you proud.
I think that a key moment during the shooting was when we asked a young lady from a Chinese restaurant to give us an interview. We asked her if she could imagine her own day of death? In one second she came up with a story, a  terrifying story of her drunken husband killing her with a knife. It was real enough and scary, yet very funny, because it was a pure fantasy born right in front of our eyes. This is an important knowledge for understanding the atmosphere of an upcoming movie.
What is your favorite scene?
In fact, we didn't have actors, but we are really grateful to the people of Kansk, who acted in our film. They were very open and virtuosic.
What does it mean to have your film selected as a category nominee by the Arpa International Film Festival?
It will be the first screening on the American soil for our film.  This is a festival with a great reputation. It is interesting that right in the center of Hollywood unfolds an experimental cinema festival, and it is a great honor and great responsibility for us to participate in such an exciting event.
Russia as Phantasma (2016) | 71 min. | Documentary | Russia
Be sure to check out the trailer and get tickets for the Awards Ceremony to find out if the film gets a Best Documentary Film award.


Written by Sharon Swainson
Communications & Development Director
2016 Arpa International Film Festival